Why wearables need to find their niche in retail rather than tech stores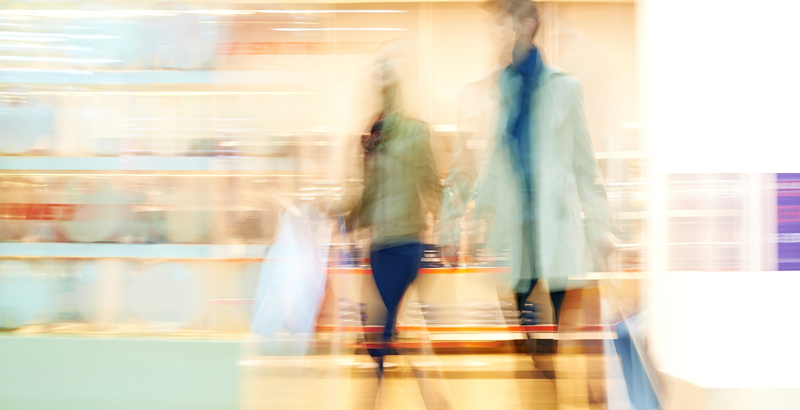 Picture credit: iStockPhoto
A wearable technology panel at the Apps World Europe event last week concluded that wearables are currently missing the market by being sold in technology stores rather than in general retail.
It's an interesting argument. Technology is already pervasive in certain items of clothing, such as running shoes, and we'd buy them without a second glance. But is this going to be the future for wearables?
Krispin Lawrence is co-founder and CEO at wearable firm Ducere Technologies. He told the audience that he didn't "see the fuss" about wearable technology. "The current watch I'm wearing is also wearable technology, although it may not connect with your phone. It's about taking fashion and making it relevant to what we do today."
He added: "I want wearable tech products tomorrow [such as shoes] sold next to other shoes, not next to a smartphone."
Craig Watson, the COO and co-founder of Soundwave, gave a slightly different view. "There is always a marketing trend," he said, "early adopters, innovators...I think it's just going to be a natural progression. I'd like to see it in retail stores but you can't force it."
In this instance, a point Lawrence unconsciously made, it may just be about semantics. Semantics aside, what rings out loud and clear is the influence fashion needs to bring to the wearables space. Watson called his current smartwatch "pretty ugly", for example, and added that Apple had "knocked it out of the park again" with its Apple Watch.
Shobeir Shobeiri is business development at smartwatch maker Pebble. He noted a keen interest in how his product looks.
"We've put hours and hours of time into the fashionable look and feel of the product," he said. "The one big reason why I even joined Pebble is because it's practical. A watch is generally a product that could go to the masses.
"On the fashionable statement, it's very important," he continued. "At the end of the day, this is something that people maybe buy on hunches.
"For Pebble, what we've seen and what is really important to us is our community, both on a developer standpoint and a fashion standpoint."
Community may be one thing, but that alone isn't going to keep a company in business. What are the best channels to market, and how will it evolve? Tim Ellis, of FirstPartner, sees smartwatches as merely an "intermediate development" in the overall space, and argues against wearables going the same way as smartphones.
"What will attract people are the added value services that have developed," he explained. "There's going to be a whole raft of cloud services that will come out...the consumer is going to acquire these elements of a wearable system in the products they buy.
"The smartwatch trying to be a single multi-function device will fall into the same trap as a smartphone - it's always a compromise. There are design houses out there that aren't taking a technology approach - and that's where wearables will take off as a distributed system."
While the influence of fashion has been noted, and the time to market has been observed, where are wearables going to hit hardest? Ken Blakeslee, chairman of WebMobility Ventures, argued smart glasses aren't going to touch the consumer space - at least not until they look like the glasses he's wearing today.
The classic example of a useful industry vertical is healthcare and fitness, but the panel wasn't entirely convinced. Ellis had two points. First, how many people have a gym membership and never go to the gym? But more seriously, he cited issues with regulation.
"If you just want to have health and fitness and there's no product liability on the back of it, that's fine," he said. "But once you get into serious health and there's litigation aspects on the back of it, product regulation and conformance, you're really taking it out of the startup sector and the real imagination."
Watson added: "Anywhere where there's human error, that is what the promise of wearable computing is. If you're in a hospital, you can cut out a lot of the admin or anything that can go wrong by using wearables."
Do you agree with the panellists' views?
Interested in hearing industry leaders discuss subjects like this and sharing their use-cases? Attend the co-located IoT Tech Expo, Blockchain Expo, AI & Big Data Expo and Cyber Security & Cloud Expo World Series with upcoming events in Silicon Valley, London and Amsterdam and explore the future of enterprise technology.