Mattel's iconic View-Master is now a Google Cardboard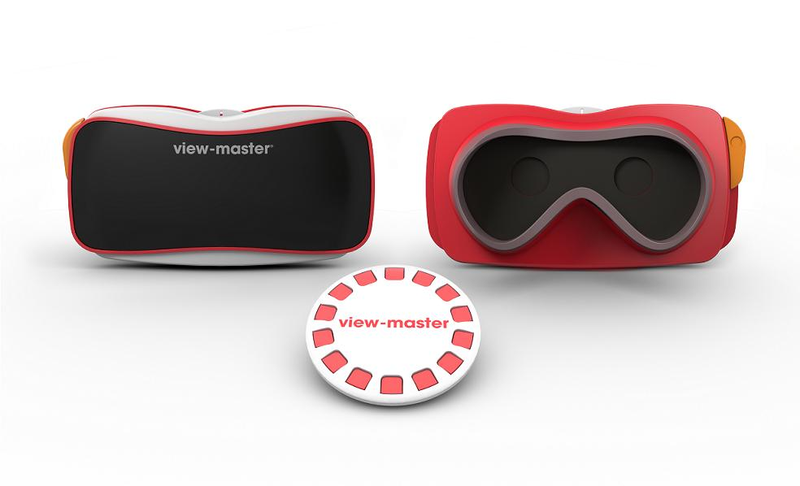 (Image Credit: Mattel)
Remember the Mattel View-Master? Well after Google and Mattel started teasing an announcement for today, a whole bunch of folks guessed an updated version with support for Cardboard would make its way to faces everywhere (much like previous versions have thanks to Santa Claus' vast distribution network.)
The View-Master was first introduced in 1939, four years after the advent of Kodachrome color film made the use of small high-quality photographic color images practical. It was created by Edwin Eugene Mayer, who held a small photo-finishing business, in order to bring stereoscopic sightseeing to the world.
It was time Mayer's innovation was modernised, and the partnership between Mattel and Google has achieved this. Google's incredible 'Cardboard' project allows an Android smartphone to become a VR headset when placed into a basic chassis which, as it name suggests, can even be made out of cardboard (along with a couple of other cheap components.)
"We developed Google Cardboard as an open platform to inspire companies like Mattel to rethink how to deliver new user experiences through technology," said Mike Jazayeri, Product Director for Google Cardboard.
Google Cardboard even ships with a trick in its Street View app which allows the wearer to "see the sights" by transporting them anywhere they like, even from the comfort of their home or office. It is the perfect partnership, and allows Mattel to reach a new-generation whilst Google gets the advantage of showing-off their technology and expanding their ecosystem.
Of course it wouldn't be a View-Master without reels, but even that has been modernised now we have the advantage of apps. Google and Mattel have released a short video showing-off some of where their device can take you; which creepily ends with Alcatraz prison.
An official landing page for the new View-Master says about the experience: "Move your head. Look around. Embark on immersive 360-degree journeys exploring and learning about the world through stunning visuals."
The updated View-Master will be available in fall 2015 and has a recommended retail price of $29.99 in the US with no global availability announced as of yet. This price includes a sample reel of classic images from View-Master, a space trip simulator, and a "unique destination" to explore in 360 degrees.
I'll be hoping Santa leaves a new View-Master under my tree this year, or that Mattel can send us a review unit... Hint, hint.
What do you think about a Google Cardboard-powered View-Master? Let us know in the comments.
Interested in hearing industry leaders discuss subjects like this and sharing their use-cases? Attend the co-located IoT Tech Expo, Blockchain Expo, AI & Big Data Expo and Cyber Security & Cloud Expo World Series with upcoming events in Silicon Valley, London and Amsterdam and explore the future of enterprise technology.