Samsung, LG hope to solve wearable battery issues with innovative designs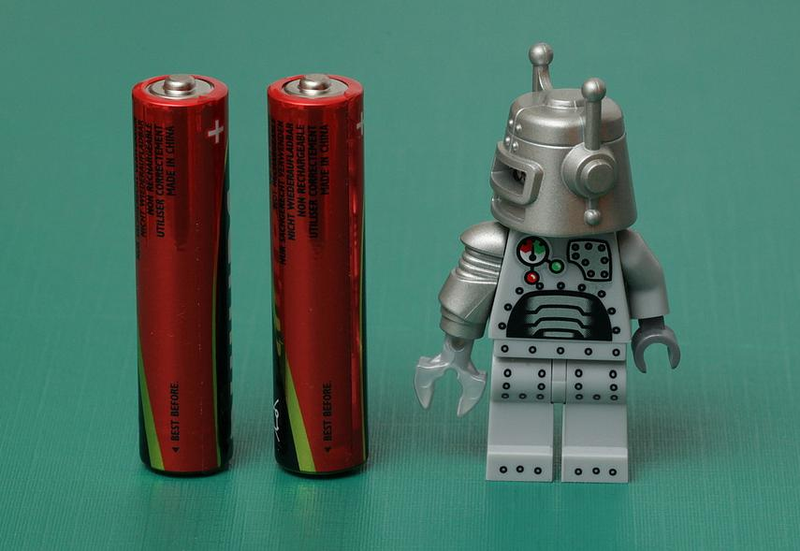 (Image Credit: Pascal)
Most people with a current smartwatch know battery life is a problem, especially coming from mechanical timepieces which last years without needing a replacement. Even in smartphones, which have a lot more space to pack-in a larger battery, manufacturers struggle to get devices to last even a couple of days.
The size constraints presented by most wearable devices – not just smartwatches – means that manufacturers need to ensure they are taking advantage of all the space available. Samsung and LG, during the InterBattery 2015 exhibition in South Korea, showed-off new batteries which could solve current wearable battery life issues through innovative designs.
For both companies, the idea of a flexible battery is the possible solution. Samsung debuted two band-shaped batteries called the "Stripe" and "Band" which could be used to provide extra battery capacity without adding much bulk to the main device.
Samsung claims the new designs will improve battery life up to 50 percent.
The battery prototype called Band is, as the name suggests, a band created for use as a smartwatch band. Stripe is a strip just 0.3mm thick which could be used in smart clothing or new wearable products where adding thickness could be detrimental to practical use of the product.
Samsung claims the new designs will improve battery life up to 50 percent. This extra boost could be enough to add more practical applications for use of the device over multiple days, and ensure consumers do not end up frustrated their watch requires to be near a charger each night.
Unfortunately the Korean giant noted the capacity of the current iteration isn't sufficient for use in wearable devices yet, so it could be a while before we see any practical use of Samsung's new flexible battery designs (the company is aiming for early-2017 for commercial applications.)
Samsung wasn't alone showing-off new battery designs; LG was also in attendance during the show with a "wire battery" it has been working on since 2013. The battery, which is also flexible, bends the cells into a circle of 15mm radius which the firm claims is twice as efficient as a typical battery whilst also having a design suitable for use in wearables.
It's good to see manufacturers looking to new ways of ensuring available space is used effectively to improve the battery life of wearable devices. Other innovations we've seen are "hexagonal" batteries with a shape which helps to use every bit of space available in a smartwatch, and "stacked" batteries which can layer on top of each other to avoid other vital components.
Do you think new designs will help to alleviate battery life problems? Let us know in the comments.
Interested in hearing industry leaders discuss subjects like this and sharing their IoT use-cases? Attend the IoT Tech Expo World Series events with upcoming shows in Silicon Valley, London and Amsterdam to learn more.
The show is co-located with the AI & Big Data Expo, Cyber Security & Cloud Expo and Blockchain Expo so you can explore the entire ecosystem in one place.