Nearly 40% of online Americans to use wearables by 2019, research claims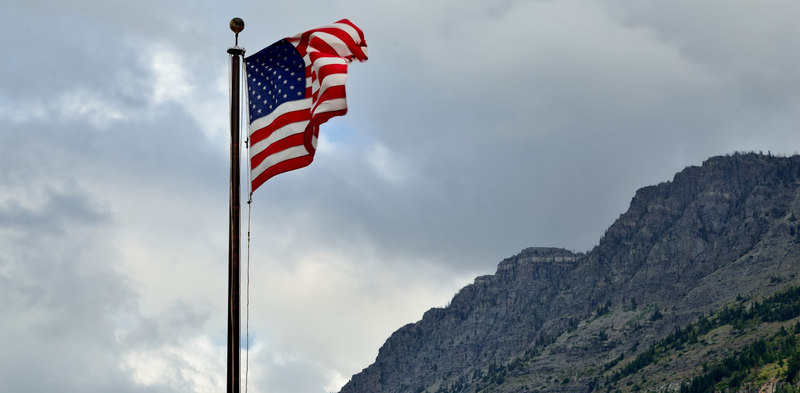 Picture credit: "The US Flag Flies at Goat Haunt", by "Mark Stevens", used under CC BY NC SA / Modified from original
A projection from eMarketer on the US wearables market argues that adoption will see double-digit increases from 2015 to 2017, with growth set to taper in 2018 and 2019. Nearly 35% of the populace and close to 40% of Americans online will use wearables by 2019.
Market penetration is expected to remain low, despite a solid growth trajectory, on account of price sensitivity and the lack of a robust value proposition for consumers. However, the development of an attractive app ecosystem could boost adoption of wearables, as observed in the near past with mobile phones and tablets.
The number of American wearable users is expected to total 39.5 million in 2015, up 57.7% from 2014. This total is anticipated to rise by 61.3% year-on-year to 63.7 million in 2016, finally reaching 86.7 million by 2019.
Penetration among the population is expected to see to double from 16% in 2015 to 32% in 2018. Penetration among internet users is highest in the 25-44 age group, with approximately 25% of the demographic utilising wearables in 2015. The 35-44 age group finishes second in terms of penetration, at 23.1%.
Over the long term, the availability of more wearable health monitoring devices will result in older Americans playing a key role in market growth. As a result, eMarketer projects that adoption among US adults 65 and older will witness the strongest growth rates during the forecast period.
Women were ahead of men in terms of adoption in 2014 as Fitbit witnessed growth. However, men are set to coast into the lead as smartwatches gain traction in 2015 and 2016. However, the decline in prices will see women reclaim the lead in terms of adoption in 2017.
With regard to advertising, eMarketer senior analyst Cathy Boyle said: "The consensus among the experts we consulted was that advertising will not appear in volume on wearables until one or more of the devices attains significant market share, which makes sense, considering that scale is a critical aspect of digital advertising."
Interested in hearing industry leaders discuss subjects like this and sharing their IoT use-cases? Attend the IoT Tech Expo World Series events with upcoming shows in Silicon Valley, London and Amsterdam to learn more.
The show is co-located with the AI & Big Data Expo, Cyber Security & Cloud Expo and Blockchain Expo so you can explore the entire ecosystem in one place.