Motorola provides freedom to move with VerveLife range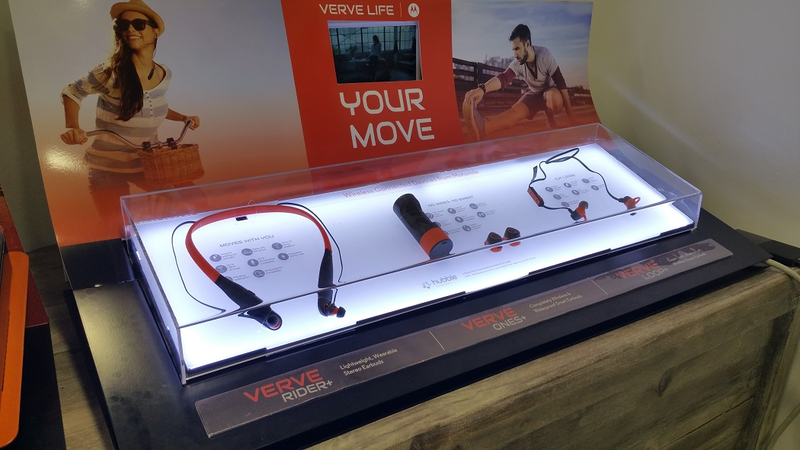 Motorola invited us to a launch event in London where the company unveiled their range of VerveLife wearable devices. The line-up is focused on the more active of consumers and consists of new smart headphones along with interesting entries into the sports camera market.
"We are proud to launch VerveLife, a collection of wearable, wireless, and waterproof devices designed to give ultimate freedom for on-the-go lifestyles," said Dino Lalveni, CEO and Chairman of Binatone Global. "Wireless devices need to offer busy, social lifestyles uncompleted solutions on the move, and we are thrilled to deliver on this with smart, interconnected wireless devices that being freedom to lives – whether it's listening to music, staying in touch, or livecasting video on the go."
Each of the products connect to a single app called 'Hubble Connect for VerveLife' which provides a central place for users to manage their devices. The app contains all the features you'd expect such as audio profile management for the headphones, and live view for the camera. There are even some useful surprises like the ability to see on the map the last time your headphones were connected, and the ability to live stream your active pursuits from the smart camera. Over time, representatives ensure me further abilities will be added to the app such as support for live video services other than YouTube (which is available from launch.)
Being a sport-focused range, all the VerveLife wearables have '+' versions available which feature IP57 water and sweat protection.
VerveOnes
The VerveOnes are Motorola's latest entry into the 'hearable' market – a category it helped define with the Moto Hint. Of the range launched here today, it's the company's flagship which the Motorola team appear rightly proud of.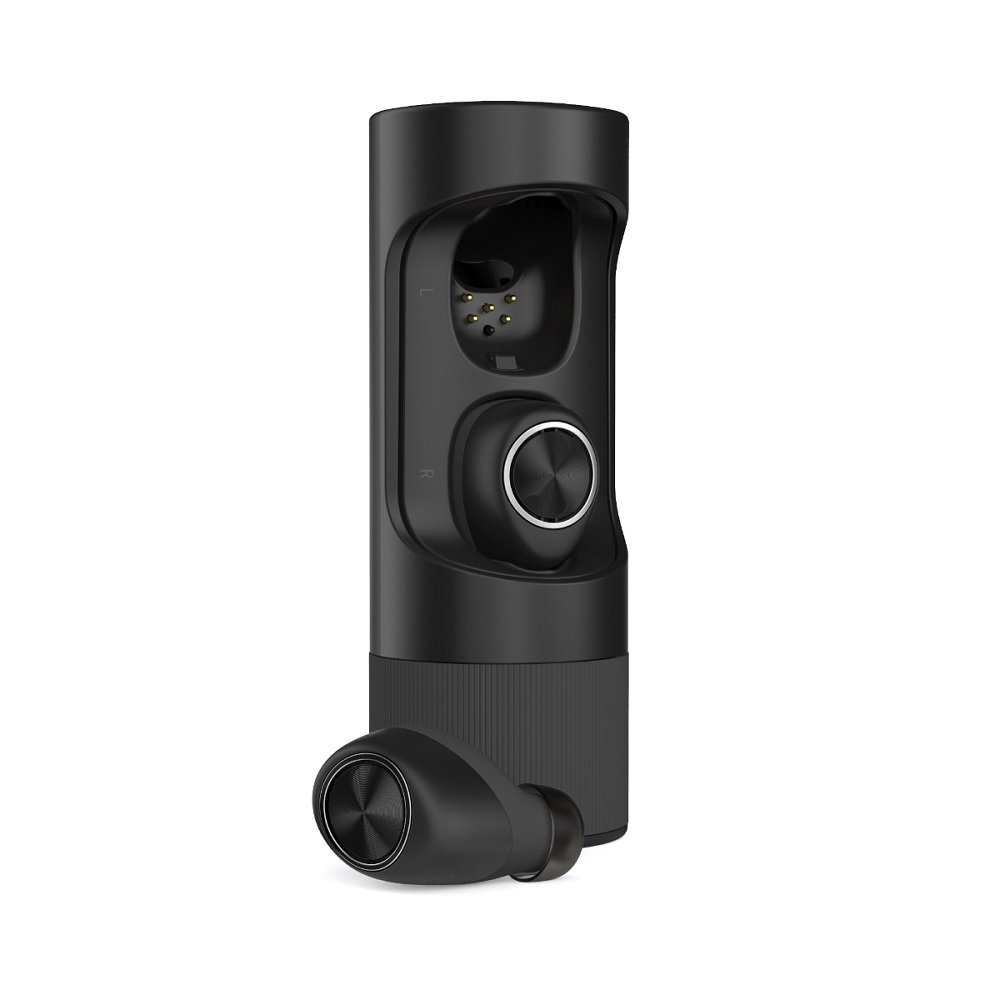 Introduced as a "virtual computer in your ear", the sleek earbuds fit snugly in your ear canal – without unsightly cables – and will deliver your music and information from Siri and Google Now at the press of a button with "HD quality" sound. Furthermore, the device boasts of up to 12 hours of battery life – an impressive claim for a device this small – and one we'll be testing over the next few days.
As the flagship of the range, the VerveOnes will retail from RRP £199.99
VerveRider
If you're unconvinced that earbuds alone won't fall out during your chosen activities; VerveRider could be for you.
As the name suggests, we expect this wearable to be popular with those who ride – whether you're a cyclist, snowboarder, skier, skateboarder, or something of the similar which is higher speed and could deal with impact that will dislodge earbuds and could be dangerous (or damage your fancy new wearable.)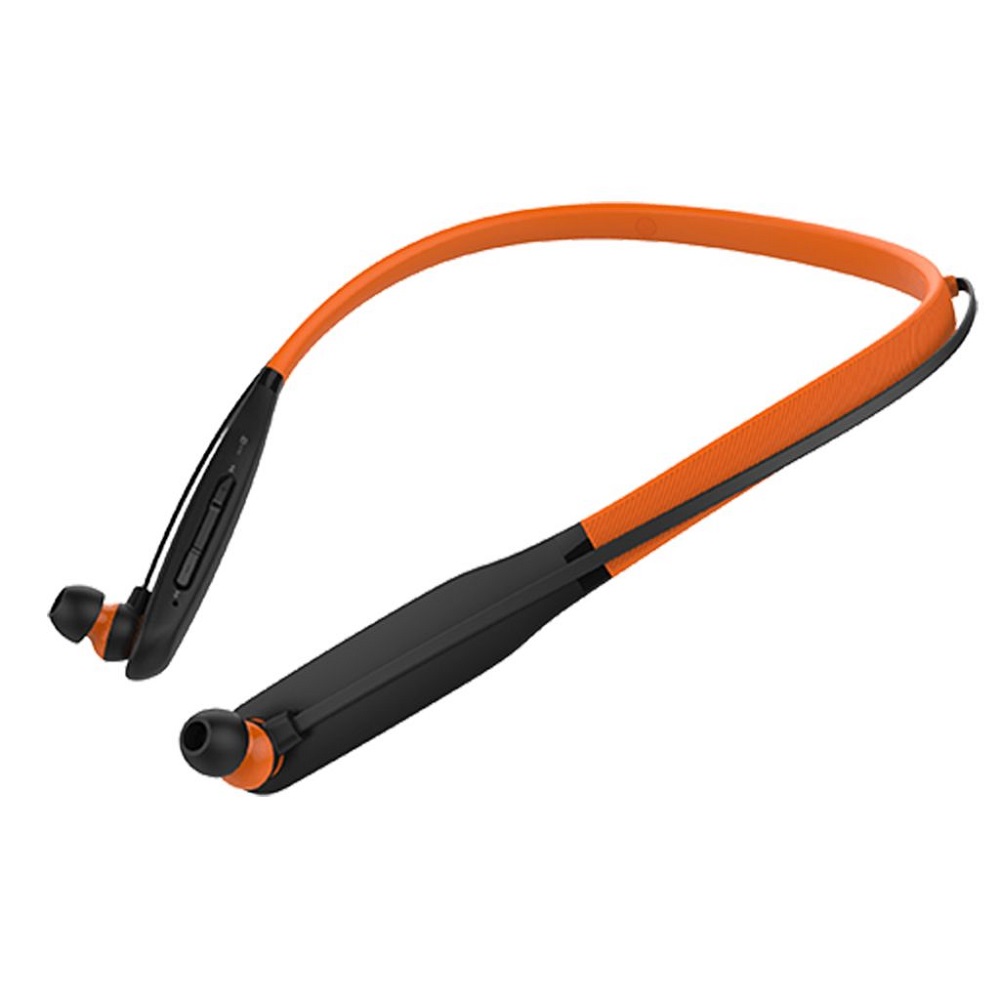 The smart headphones are designed with a collar style which goes around the neck and the earbuds go from here up to your ears. Such a design helps to reduce judder and if they do fall out you have the comfort they won't be going far.
Like the VerveOnes, the VerveRider boasts of up to 12 hours battery life, HD sound, plus an integrated mic for calls. Prices will start from RRP £59.99
VerveLoop
The most understated of the line-up is the VerveLoop, which is a wireless headphone that loops around the back of the neck like most sport headphones.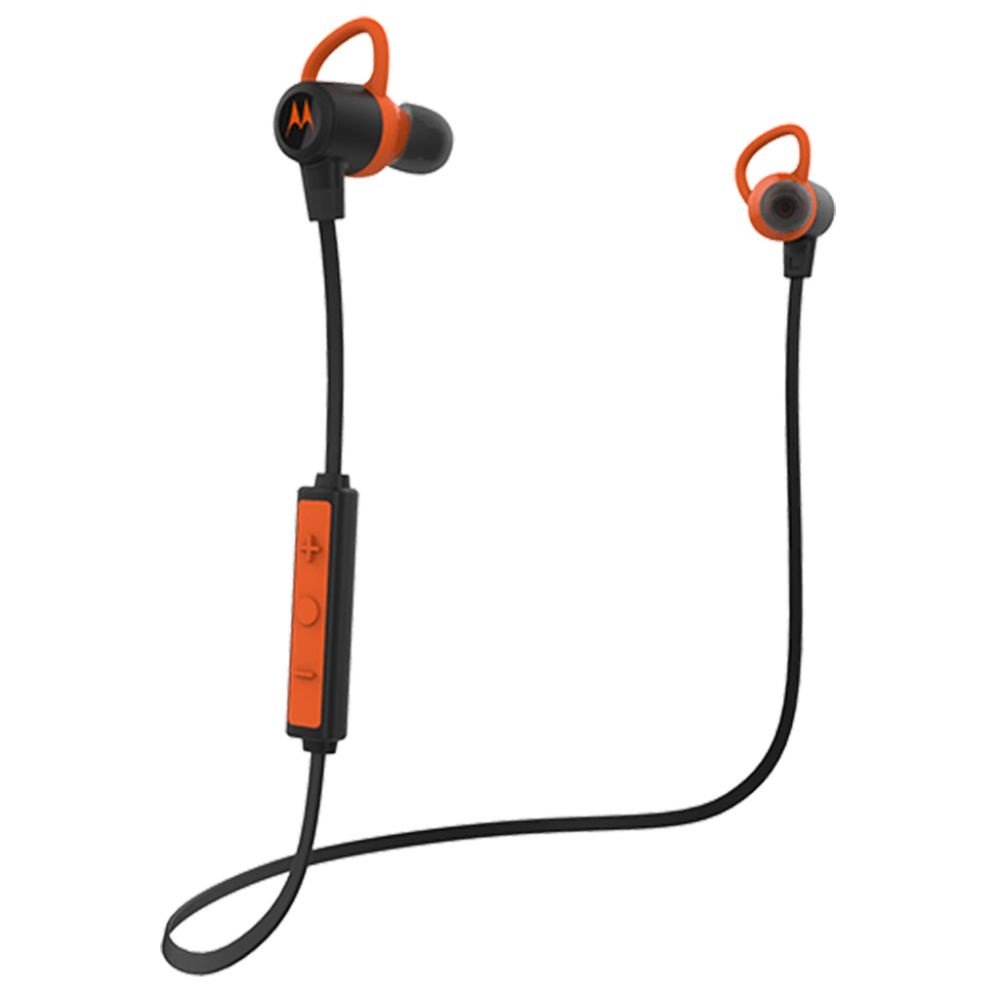 Motorola claims up to 10 hours battery life for this wearable – a couple less than its siblings – but it's perfect for those who enjoy a casual run or just want some decent wireless headphones (especially with Motorola beginning an expected industry transition away from headphone jacks in their upcoming 'Moto Z' flagship smartphone.)
VerveLoop will retail from RRP £59.99
VerveCam
Aside from headphones, we also caught a glimpse of Motorola's upcoming action cam – the VerveCam.
Smaller than its obvious competitors – along with a unique circular design – the VerveCam has all the same features and more. It's waterproof up to 25m, has the ability to use a smartphone for a viewfinder, pan/tilt features, video stabilisation, loop recording, built-in WiFi and Bluetooth, 138-degree field of view, time-lapse photos, and live streaming.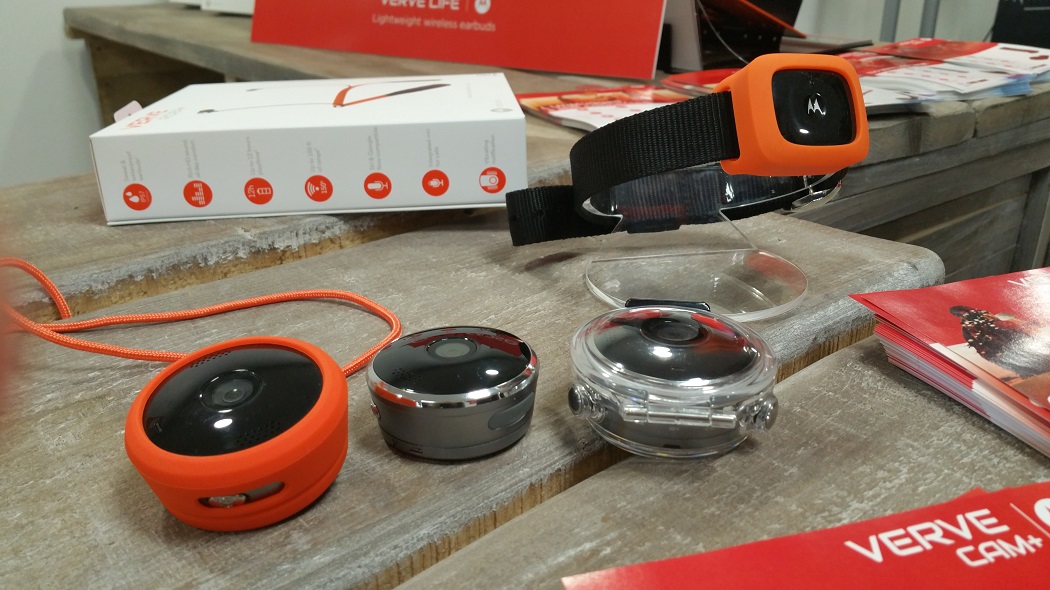 (Image: VerveCam with optional accessories)
Motorola decided to go for a 2.5k sensor in their device – an odd resolution not often used. It's higher than most action cameras which opt for 1080p but not up to 4k which is gradually becoming the new standard. Although we haven't been able to get a definitive answer for the reason of this decision as of writing, it's likely due to VerveCam's small dimensions.
Available for the VerveCam at launch are four accessories; a waterproof housing, a universal mount, a bumper/lanyard set, and a clip mount. The camera is expected to launch in September and will start from RRP £149.99
Conclusion
We left Motorola's event impressed with the wearables on display – each has a clear audience which are sure to be delighted with their category-defining functionality and performance. Our concern is the price of the VerveOnes – which at £199.99 could be a hard sell. Nevertheless, the VerveOnes' technology, design, and features make it top of its category as of writing.
The VerveRider is for more extreme sport participants, whilst the VerveLoop is for athletes which aren't so high-impact such as runners. This clear audience with a more palatable cost of £59.99 is sure to make these devices a hit.
We'll be reviewing these devices in-depth over the coming days so be sure to keep an eye out here on WearableTech for our full thoughts.
What are your initial thoughts on the VerveLife wearable range? Let us know in the comments.
Interested in hearing industry leaders discuss subjects like this and sharing their IoT use-cases? Attend the IoT Tech Expo World Series events with upcoming shows in Silicon Valley, London and Amsterdam to learn more.
The show is co-located with the AI & Big Data Expo, Cyber Security & Cloud Expo and Blockchain Expo so you can explore the entire ecosystem in one place.