Nautilus Lab looks to Indiegogo for "world's smallest pain relief wearable"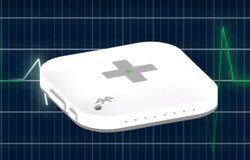 Picture credit: Nautilus Lab/YouTube
Nautilus Lab has launched an Indiegogo crowdfunding campaign for its PEM Wave CARE wearable device for chronic pain relief.
The device claims to also help improve immunity and blood circulation. It can be worn as a necklace to improve blood circulation or attached to a body part to provide relief from chronic pain or inflammation. It can be operated by a smartphone app via Bluetooth.
It is the latest development from...