Android Wear: The definitive first-gen comparison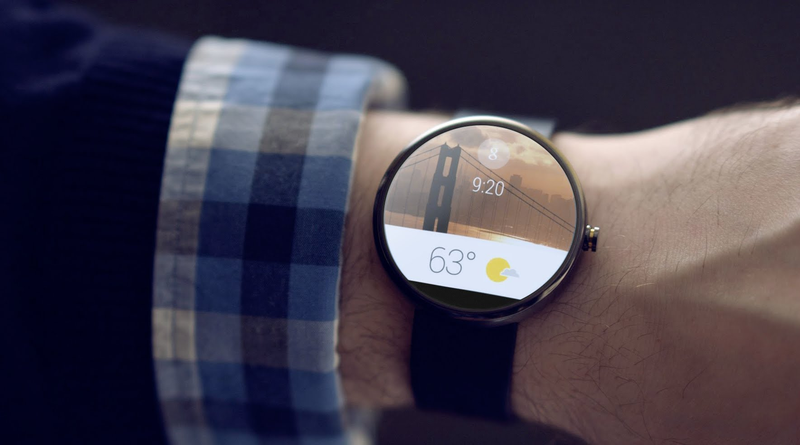 It's been a while since the launch of Android Wear at I/O on June 25th; but we wanted to wait until a few more devices were inevitably brought to the market before we felt we could make a fair comparison between them before - as rumours suggest - Android Wear 2.0 launches next month.
Design
A recent study, one which unfortunately I can't seem to re-locate, studied whether the public would pick-up the wearable eyewear, Google Glass. The outcome was a resounding no due to the device being seen as unfashionable. This shows how important aesthetics will be for uptake.
The initial launch devices for Android Wear launched with rectangular displays; which are in contrast to the round-design of traditional watches. Fortunately, at least one of these manufacturers saw the error of their ways and followed up their device with a round-faced successor after less than a few months.
Speaking to many internet denizens, most would agree the Moto360 by Motorola is the most beautiful smartwatch available despite a small "cut-out" at the bottom of its display which once seen is hard to ignore. The team revealed they designed the watch, foremost, as a luxury timepiece. From this point, they added in all the tech wizardry which makes it a smartwatch. Unfortunately, this may have led to other problems as a result that we will discuss later in this article....
LG launched their rectangular 'G Watch' at Google's Android Wear announcement. The design was, to put kindly, utilitarian. For tech-lovers like me the outside is easily-overlooked for early-adoption of Google's wonders within. Needless to say it wouldn't catch your eye in a shop window the same as a Rolex, however. To follow-up this device with a more consumer-friendly version, LG decided to release a round-faced successor aptly-called the "G Watch R" shown below.
Both the Moto360 and G Watch R are handsome watches. The Moto360 looks more like a classic, smart, timepiece. The G Watch R has more of a "sporty" look to it. Personal tastes vary, but from my own view, and the many of whom I've spoken to, the Moto360 wins the design award.
Winner: Moto360 by Motorola
Specs
Talking about specifications so early for Android Wear is a little bit controversial. It's best to keep in mind that unlike smartphones - where bigger does tend to be better when it comes to processors - that apps for a smartwatch at the moment are very lightweight. This means a less-powerful, more battery-efficient processor can be the better choice.
| | | | | |
| --- | --- | --- | --- | --- |
| | Motorola Moto360 | LG G Watch R | Samsung Gear Live | Asus ZenWatch |
| Processor/RAM | TI OMAP 3 | Snapdragon 400 | Snapdragon 400 | Snapdragon 400 |
| Resolution | 320 x 290 | 320 x 320 | 320 x 320 | 320 x 320 |
| Battery | 320 mAh | 410 mAh | 300 mAh | 369 mAh |
| Weight | 1.72 oz | N/A | 2.12 oz | 1.76 oz |
| Heart Rate Sensor | Yes | Yes | Yes | Yes |
| Wireless Charging | Yes | No | No | Conductive |
| Price | £199 | N/A | $199 | $260 (£199) |
As you can see, most of the current-generation of smartwatches ship with the Snapdragon 400. The processor offers a combination of power and power efficiency. Motorola has decided to go against the grain and use the (now defunct) Texas Instruments OMAP 3.
We can only presume Motorola decided on this choice in order to keep the device's cost lower than competitors whilst keeping adequate performance. As mentioned earlier, it's unlikely there will be a noticeable difference between processors and therefore this will not factor into the winner of this category.
Battery life, however, will do. The Moto360 ships with a mediocre 320mAh battery which most early-adopters have reported will last around half a day. It is the only device with true wireless charging; so this may not be an issue as long as you are around a QI charger in the day.
LG's G Watch R weighs in with the biggest battery of the current smartwatches at 410mAh which is a small improvement over the 400mAh battery in its predecessor. The original G Watch lasted until right up until the evening with decent usage - we can only presume LG hopes this small bump may stretch this a little bit further.
You will also notice the standard resolution across devices, again, with Moto360 being the exception. This is due to the small "cut-out" mentioned earlier but it remains the same dpi as its competitors, so aside from aesthetics, this makes little difference when considering specs.
Battery life is the factor we see as being one of the most important in a smartwatch. There is not point having a smart watch if it's just a bracelet by mid-day. As a Pebble owner, a device which can last up to a week on a single charge, one of my favourite uses for a smartwatch is as a sleep tracker. If I'm having to charge my watch every night then this is already removing its use cases. This is a very individual scenario; but someone who travels overnight may also run into the same issue.
Winner: LG G Watch R
Software
Google has ensured that the company's smartwatches won't run into the same fragmentation issues as its smartphone and tablet counterparts by not allowing OEMs to customise, or "skin", Android Wear to their own design. Manufacturers can, however, still add features and apps exclusive to their device to help them stand-out amongst competitors.
The inclusion of ASUS' ZenWatch may have seemed a strange device to include in this comparison article but it's for this very category. Most of the OEMs have decided to leave Google's software alone, for the most part, but ASUS has included some potentially useful features...
"Find My Phone" allows the user to locate their phone instantly if misplaced. In a HTC Sense-like move, you can cover the device (rather than flip like HTC's smartphones) to mute any incoming calls. A remote camera ability allows the smartwatch to act as a viewfinder where it would be hard to see through the smartphone's display. Presentation Control helps deliver presentations through time-keeping and remote control abilities.
An included "Wellness manager" will keep track of fitness stats such as steps taken, calories burned, activity duration, heart rate, exercise intensity and relaxation level. With Google Fit recently announced, however, it will be interesting to see how appealing this is to customers.
Winner: ASUS ZenWatch
Conclusion
Unfortunately we've reached the end of our comparison without a clear winner. Each device has its strengths - but also some major pitfalls. Software will be provided by third parties, so ASUS' ZenWatch perks may be made redundant. Design is important, but it needs to last all-day, so Moto360 may be next to bite the dust in our opinion. There is one device which has a fully-round display, and best-in-class battery life... and that makes it our (current) choice.
Winner: LG G Watch R
Do you agree with the comparison or would you choose a different smartwatch? Let us know in the comments.
Disclaimer: The opinions expressed in this article are solely that of its editor.
Interested in hearing industry leaders discuss subjects like this and sharing their use-cases? Attend the co-located IoT Tech Expo, Blockchain Expo, AI & Big Data Expo and Cyber Security & Cloud Expo World Series with upcoming events in Silicon Valley, London and Amsterdam and explore the future of enterprise technology.