Why more needs to be done to leverage smart textiles for the future of wearables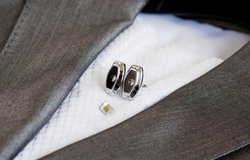 (c)iStock.com/sapfirr
To fully leverage smart textiles for the future for wearables, we need a manufacturing shift.
Smart textiles and interactive garments have played a strong role in the wearables space for the last twenty years, driven by visionary design prototypes such as the Philips New Nomad project from 1998, exploring the integration of digital interactivity into a range of apparel and jewellery.
Since then, we have seen a proliferation of prototypes and small release products, but a major impediment...