Gartner warns of wearable device drop out in latest missive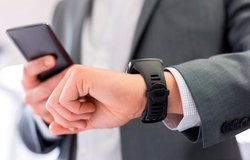 (c)iStock.com/LDProd
The latest research note from analyst firm Gartner argues that wearables need to be more useful and dropout is a 'serious problem' for the industry.
The 2016 Gartner Personal Technologies Study showed that the abandonment rate of smartwatches is 29% and 30% for fitness trackers as people do not find them useful, they get bored of them or they break.
Angela McIntyre, research director at Gartner said: "Dropout from device usage is a serious problem for the industry. The...