Researchers developing 'smart textiles' to help improve lives of Parkinson's disease patients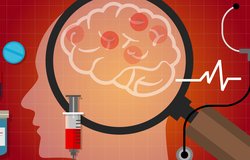 (c)iStock.com/bakhtiar_zein
A biomedical engineering professor at the University of Rhode Island (URI) and his team of students are exploring a technique that will help improve the lives of patients suffering from Parkinson's disease.
Along with his team, Kunal Mankodiya, director of URI's Wearable Biosensing Laboratory, is researching how to transform gloves, socks, clothing and even shoes into high-tech items that will make people with Parkinson's disease healthier.
The research focuses on...