Yudiz, Brick Simple, and Moyeo Apps named in top 10 wearable app design firms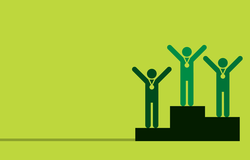 (c)iStock.com/danleap
A list of top 10 best wearable app design companies has been prepared by San Francisco-based 10 Best Design, with Yudiz, Brick Simple, and Moyeo Apps the top three winners for October.
The list is prepared each month by using a complex algorithm process that weighs the pros and cons of each firm against other contenders.
Yudiz, according to the research, is argued to be one of the best app development agencies in India that can develop wearable applications for any hardware. The company...