Android Wear lands Wi-Fi support, "Always-On" apps, and hands-free gestures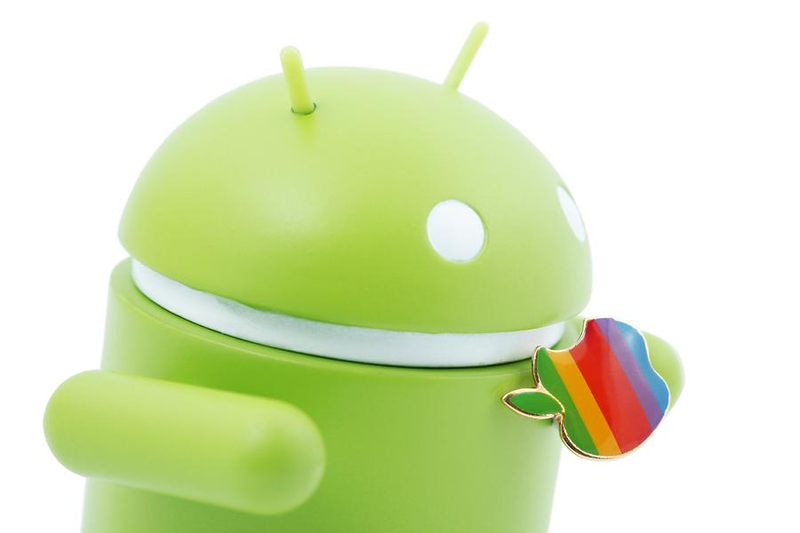 (Image Credit: iStockPhoto/Graffizone)
Fans of the Apple Watch are just starting to get the company's debut into the wearable market, whilst Google has decided to treat customers who own one of the six available Android Wear devices to a tasty new update which brings some major new features to the platform.
Most of the smartwatches available on Android Wear ship with an "Always-On" display to ensure that the devices are able to do their most basic function at any point - tell the time. In order to save battery, the display will dim / switch-off until the user raises their wrist or use white text on a black background.
The first feature which Google has decided to bring to Android Wear's latest update is the ability to run an app in the foreground and have it switch to black and white when by your side, and switch to full colour when you pull up your wrist to look at it. This is particularly useful for functions such as navigation when walking down the street.
Next up is an easier way to access your apps to bring them more front and center. You can now swipe-left on the homescreen to move away from your notifications and launch one of the growing library of apps you can have installed on your device.
Heading back to notifications, where through "Google Now" the company is putting at the very front of the Android Wear experience to ensure you have contextual information when and where you need it, you can now flick through them with a wrist gesture for a complete hands-free experience.
To make things even better, you can now leave your phone at home if you know you'll be somewhere with Wi-Fi connectivity. Since October, Android Wear has supported smartwatches with built-in GPS and offline music support, meaning if you needed just these features, you could leave your smartphone at home and just rely on your smartwatch.
With this update, Google has now added Wi-Fi support which means that as long as your smartwatch is connected to a Wi-Fi network, you can get notifications, send messages, and use apps even without a cellular connection or even have your device with you. Your move, Apple.
Oh and you can "draw" on the screen to send an emoji, or something.
What do you think about Android Wear's latest update? Let us know in the comments.
Interested in hearing industry leaders discuss subjects like this and sharing their use-cases? Attend the co-located IoT Tech Expo, Blockchain Expo, AI & Big Data Expo and Cyber Security & Cloud Expo World Series with upcoming events in Silicon Valley, London and Amsterdam and explore the future of enterprise technology.