Research: Patients want more wearables in healthcare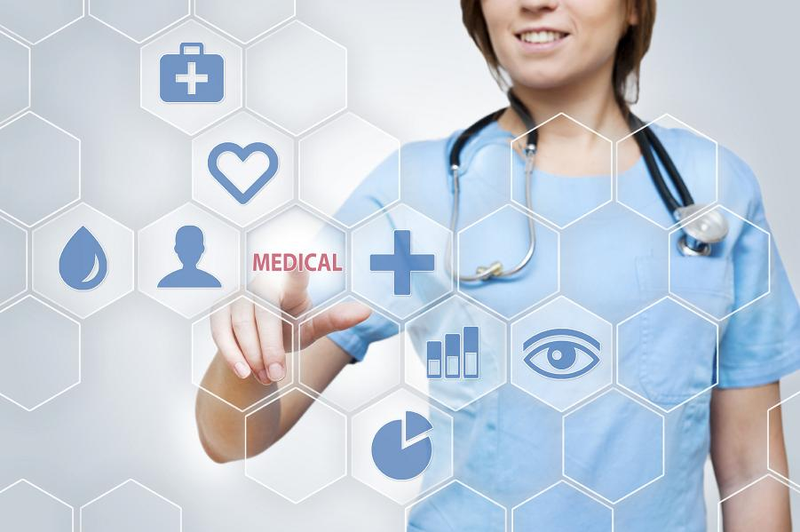 (Image Credit: iStockPhoto/nzphotonz)
The use of wearables in healthcare is still in an infant stage, but research from TrustMarque points towards 81% of respondents wanting more use of connected devices in patient care.
Benefits of wearables in healthcare are well-documented but include; remote monitoring to allow patients to go home earlier to improve their comfort, reduce the burden on manual hospital checks, more concise health data available for examination, monitoring of diet and exercise plans, peace-of-mind for relations to know their loved ones are safe, and even for global research to improve future healthcare.
Participants in the study were asked in which particular areas they would like to see wearable devices used in healthcare. 50% responded for monitoring vulnerable people, 44% said monitoring patients at home, 39% said to help patients follow diet and exercise regimes, 36% said to help with following vital medication, and 31% responded to monitor patients in hospital.
In the report, TrustMarque's researchers wrote: "Adults are keen to have greater access to digital healthcare services and adopt more technology innovations in healthcare; whether through accessing their health records online, or using wearable applications to monitor their own health and wellbeing. In the long run, this drive will usher in greater efficiencies and improve health outcomes."
Similarly, the survey respondents want more applications in their healthcare. Just 10% said they had used a mobile app to help monitor and manage their health, yet 76% stated they feel the NHS should release or improve applications. Booking appointments was the most requested feature at 47%, followed by 42% of those surveyed requesting applications for managing prescriptions, and 38% saying for diet / exercise tracking and advice.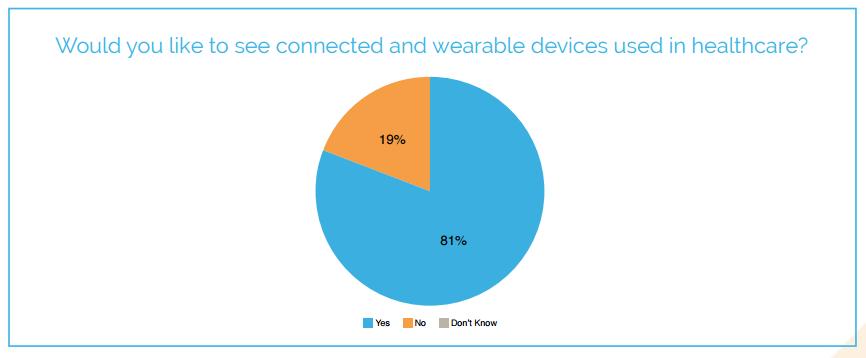 "The NHS is under constant pressure to reduce costs while at the same time ensuring clinical excellence. There is no doubt that technology can play a significant role in meeting these objectives, but these survey findings reveal that that there is a lot of work to be done if the 2020 Vision is to be met," said Angelo Di Ventura, Director at TrustMarque. "Implementing and managing the technology that underpins the transformation of the NHS is no simple task. Data should be available in different formats, for different users in different locations. However, many NHS systems have not been set up for this type of access, preventing health professionals from accessing the information they want, when they need it."
It's time healthcare took a booster shot and become more digital, but that's a difficult task when running on minimum funding. The '2020 Vision' for the NHS in the UK is the first step on this long journey and is committed to giving everybody online access to their GP records through approved apps and digital platforms by 2015.
By 2018, patients and healthcare professionals will have access to all health records at the click of a button, detailing every visit to the GP and hospital, every prescription, test results, and adverse reactions and allergies to drugs. Patients will also be able to record their preferences and thoughts alongside official medical notes.
The findings highlighted a current inability of health professionals to share information effectively was affecting patient care and efficiency. Almost two-fifths (39%) of adults said they or someone they knew had to provide health professionals (such as GPs, pharmacists, hospital workers etc.) with the same medical information on more than one occasion in the last 12 months. Over a quarter (28%) also stated them, or someone they knew, had experienced a delay in receiving care due to health professionals not sharing information.
Di Ventura continued: "New technology innovations are placing existing NHS infrastructure under pressure, both in terms of IT systems and people. At the same time NHS-wide initiatives, such as the drive towards the 'paperless' NHS, are further adding to the load. However, it is clear that UK adults want greater access to digital healthcare services and in the long run this promises to increase efficiencies and improve patient care. It's imperative that every penny spent in the NHS represents the best value possible, which means working with technology partners that can help deliver this value, while driving the organisational transformation that will underpin an improved patient experience."
Making healthcare more digital is vital, and it's clear from this research that a majority of adults will embrace the use of wearables and connected devices in helping to achieve this goal. However, revitalising legacy systems within the NHS whilst cutting down operational costs is a big challenge and it's difficult to imagine the health service hitting their 2020 Vision target.
Do you think wearables should be used more in healthcare? Let us know in the comments.
Interested in hearing industry leaders discuss subjects like this and sharing their IoT use-cases? Attend the IoT Tech Expo World Series events with upcoming shows in Silicon Valley, London and Amsterdam to learn more.
The show is co-located with the AI & Big Data Expo, Cyber Security & Cloud Expo and Blockchain Expo so you can explore the entire ecosystem in one place.