Creative problem solving in the wearable application development process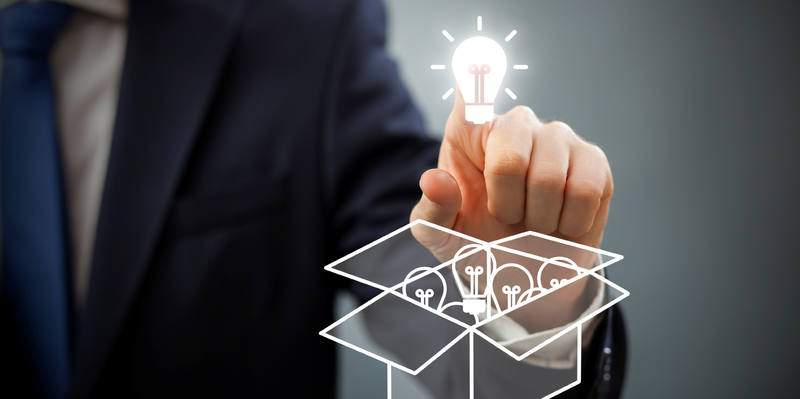 (c)iStock.com/Erik Khalitov
As the hub surrounding wearable technology and the Internet of Things (IoT) reaches a high point before the holiday season, reviews of the devices, including Apple Watch, Android Wear, Fitbit, Samsung Gear, and Google Glass, proliferate. But what do we know about the process of developing software for these wearable devices?
Our analysis spoke with 15 business leaders with experience designing and developing for wearables as first movers. The conversations revealed insights into the development challenges that arose throughout the process, the problem solving required to overcome these hurdles, and the unique lessons learned from working with the emerging technology.
One trend stood out in particular; nearly two thirds of wearable leaders said that the lack of information available concerning the software features that would foster a positive user experience was the most prominent development challenge. In other words – how, when, and for what do consumers use wearable technology? This question is key to the wearable application development process. And, even as the technology progresses and evolves, the question remains pervasive.
The steps the 15 business leaders took to overcome this development challenge yielded meaningful discoveries that not only shed light on this question but also shape the future use cases and development processes for wearables.
What does a lack of knowledge on how consumers use wearable technology really mean?
Designing an application for a wearable device is not as easy as you may think. While wearables appeal to businesses built on mobile- and web-based platforms because they provide a third platform from which an audience can engage with the brand, simply extending mobile capabilities to a smartwatch is not a winning approach.
Key differences exist between a wearable and a mobile device, most significant, its small size and close proximity to the body. With these differences in mind, how do you design an application that is beneficial to the user, without any prior knowledge about what the user needs from the device?
Canada-based restaurant chain PizzaPizza's experience developing its wearable application for the Apple Watch encapsulates this dilemma. The company's mobile application allows end-to-end food ordering from the full menu. But, this capability becomes too complex on a device characterized by an inch-by-inch screen and a single means of interacting, a finger tap.

Source: PizzaPizza
Clearly, PizzaPizza's wearable app had to be a simpler version of its mobile counterpart.But, how could the development team determine which features to include and which to exclude without knowledge of user interaction patterns? Challenges of this nature required creative problem solving and ultimately revealed three important lessons.
Troubleshooting development challenges yields design protocols for the future
Addressing the challenge of indefinable use cases and interactions for wearables required creative problem solving. The solutions devised serve as important lessons learned that will determine the procedures for future wearable app development.
Designing for wearables demands embracing simplicity
While the technology behind wearables may be complex, it is imperative to present a user with a simple use case.
"In order to succeed in the technology market, you have to pair technology with a specific use case to trigger the adoption of the technology," said Al Baker, co-founder and CEO of Reemo.
The Reemo device, a smartband with gesture recognition technology, personifies this advice. With simple gestures, like raising a hand or pointing, an individual can interact with her environment without using her hands.
The most user-friendly interactions on wearables are short and quick
A wearable's close proximity to the body means the device easily can become a nuisance for the user. In most cases, if an interaction lasts for more than three to five seconds, the user is more likely to pull out a phone.
"Smartwatches are not information consumption devices but rather quick, data point consumption devices," said Sean Mehra, head of product at HealthTap.
To avoid this pitfall, it is necessary to design an application grounded in short, quick interactions. For example, when Plastic Mobile extended a Canadian real estate company's mobile application to the Apple Watch, the development team embraced simplicity. While the mobile app allows extensive searching and monitoring of local properties, the wearable focuses on quick-scan capabilities. The user can quickly tap through houses that they previously identified.

Source: PlasticMobile
Users do not want the wearable application to be an extension of its mobile counterpart
The value of incorporating wearable technology into your business model arises from the ability to interact with your audience in a new way, on a new platform. Wearables present the opportunity to innovate and design something brand new. Additionally, an app that replicates its mobile version ignores the first lesson: designing for wearables demands embracing simplicity.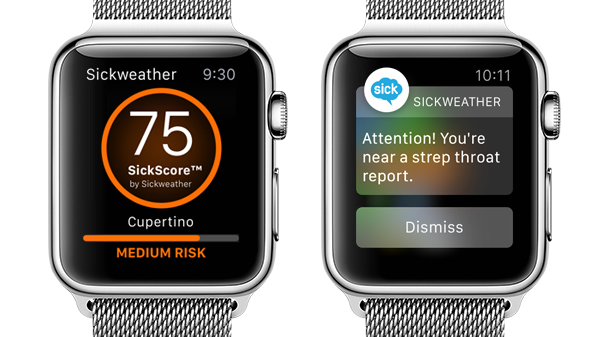 Source: Sickweather
Sickweather embraced this lesson by designing its wearable app for Apple Watch around two new ideas: the Sick Score and a handwashing timer. First, the Sick Score serves as a threat level index for illnesses within a certain area. Second, the handwashing timer allows a user to take action when the Sick Score is high.
The three insights that arose from confronting challenges in the wearable application development process will shape the future of the technology. As the year draws to a close, the potential for IoT and connected devices remains vibrant, yet enigmatic. Innovations and lessons learned, such as the three explored in this article, surely will influence how developers and design teams approach the technology.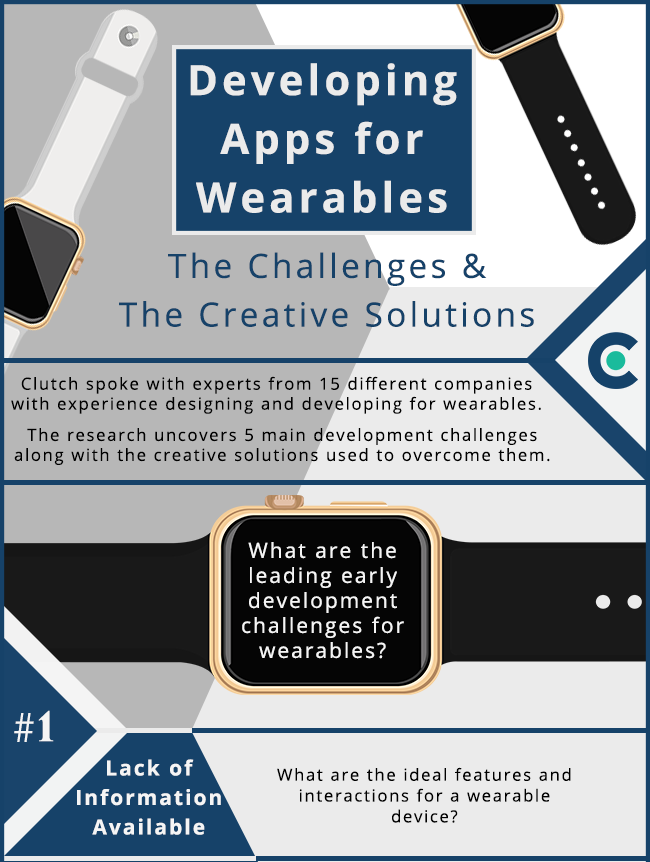 Source: Clutch
Interested in hearing industry leaders discuss subjects like this and sharing their IoT use-cases? Attend the IoT Tech Expo World Series events with upcoming shows in Silicon Valley, London and Amsterdam to learn more.
The show is co-located with the AI & Big Data Expo, Cyber Security & Cloud Expo and Blockchain Expo so you can explore the entire ecosystem in one place.