MWC15: Round-up of Wearable World Congress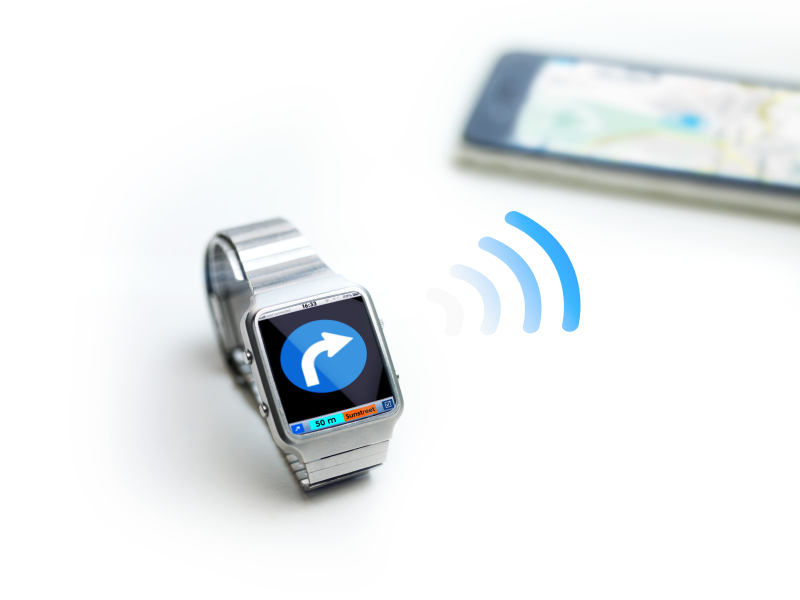 (Image Credit: iStockPhoto/audioundwerbung)
Everyone was either showing off hardware, or discussing the future of wearable devices at Mobile World Congress this year. Smartwatches took most of the attention, but was stalked by some impressive VR headsets from a range of manufacturers...
Huawei
Huawei somewhat stole the show with their smartwatch unveil. The manufacturer is often known for great smartphones which often undercut the competition in price, and it looks like their smartwatches will be no different.
Their entry into the market offers a circular-design with which the Chinese manufacturer is going with the "Timeless Design" slogan to describe one of the best-looking Android Wear watches to date. It features a 1.5 inch display at a 400 x 400 pixel resolution and is the first to include a sapphire crystal face used in normal high-end watches. The watch uses a 1.2 GHz Qualcomm processor, has 4 GB of storage, and features Bluetooth 4.1. As for sensors it packs a heart-rate monitor, a 6-axis motion sensor, and a barometer.
LG
Android Wear launched with the "G Watch" along with a few others, but it was LG's watch which flew the flag at the time despite its utilitarian design. Motorola came along with its (mostly) circular design in the Moto360, and upped the game for Android Wear smartwatches with a device more people would proudly place on their wrists.
LG wasn't ready to be outdone, and released the 'G Watch R' which became the first watch to offer a fully-circular design and a more-sporty look albeit with a fake dial which split opinion. At MWC, LG unveiled two more follow-ups in the 'Watch Urbane' and the 'Watch Urbane LTE'.
Although sharing the same design, these are two very different smartwatches. The 'Watch Urbane' is based on Android Wear, and must be attached to an Android smartphone to function. The 'Watch Urbane LTE' uses WebOS, and is able to function independently without a smartphone paired to it.
Both devices feature a 1.3-inch full-cycle display, a 1.2 GHz Qualcomm Snapdragon 400 processor, and 4GB of RAM. They also include a 9-axis gyro/accelerometer/compass, a barometer, and a heart-rate sensor.
HTC
The struggling Taiwanese-manufacturer has been rumoured to be working on a smartwatch - but much like LG's Urbane LTE - HTC was thought to be avoiding Android Wear in favour of an in-house platform. Going it alone is a risky move, which HTC doesn't appear ready to take.
In fact, we didn't see a smartwatch full-stop. Instead, we saw just a fitness band from the firm called 'Grip' which doesn't offer anything unique from rivals. These bands are also set to decline as smartwatches rise in popularity, so we can't quite understand HTC's play here.
What we can get behind is HTC's exploration into VR with their 'Vive' headset. In partnership with Valve, the two have developed a VR solution which has wowed everyone. The Vive uses sensors outside of the headset to detect location and prevent injuries from walking into things which is a different approach to Oculus' and Sony's respective efforts to use cameras to detect movement and/or physical controllers.
Samsung
Speaking of Oculus, this is the partner which Samsung has decided to work with for their 'Gear VR' headsets. Originally designed just for the Note 4, Samsung has a new 'Innovator Edition' for the swanky Galaxy S6 smartphone which was also unveiled during MWC.
Noticeably, Samsung did not release a new smartwatch at the event. This seems to confirm that the company is indeed changing its strategy of getting a confusing amount of devices out the door in favour of fewer but of higher quality.
If we were to take a guess, we would think Samsung is still working on its new flagship smartwatch codenamed 'Orbis' but are waiting until Apple's watch is released to ensure their own product doesn't have the lacklustre response which it received last time around and can rival its biggest competitor.
Pebble
Kickstarter-success Pebble has grown from strength-to-strength to build a dedicated following behind its range of smartwatches. The company took to Kickstarter once again for its new device, Pebble Time, which smashed its $500k target in hours and is now sitting at $16.5m (as of writing) to prove David has become Goliath.
During MWC, the firm announced a new version of its yet-released Pebble Time smartwatch which is clad in steel and features a look reminiscent to Apple's upcoming watch.
Are you interested in any of the wearables shown at MWC? Let us know in the comments.
Interested in hearing industry leaders discuss subjects like this and sharing their use-cases? Attend the co-located IoT Tech Expo, Blockchain Expo, AI & Big Data Expo and Cyber Security & Cloud Expo World Series with upcoming events in Silicon Valley, London and Amsterdam and explore the future of enterprise technology.