Mango Health provides a digital nurse on your wrist
Wearables are taking off thanks to how they help to keep a track on our health and can offer small tips and prompts which can make a huge difference to our personal wellbeing. In fact, just yesterday we posted an article about how they are expected to help us predict major disease outbreaks.
Mango Health, which has executives from both the mobile and social gaming industry, first launched their mobile app two years ago to help patients with drug adherence or for those who need to be reminded to take their potentially life-saving medications. Now they are extending their smartphone application to your wrist.
The company has run a year-long trial with one of the biggest hospitals in the US. Patients in the trial had a return rate of 34% which means that over a third of the people who signed-up are still returning after the year was over. This is impressive compared to the average return rate of mobile games; which tend to have an average return rate around the 30% mark.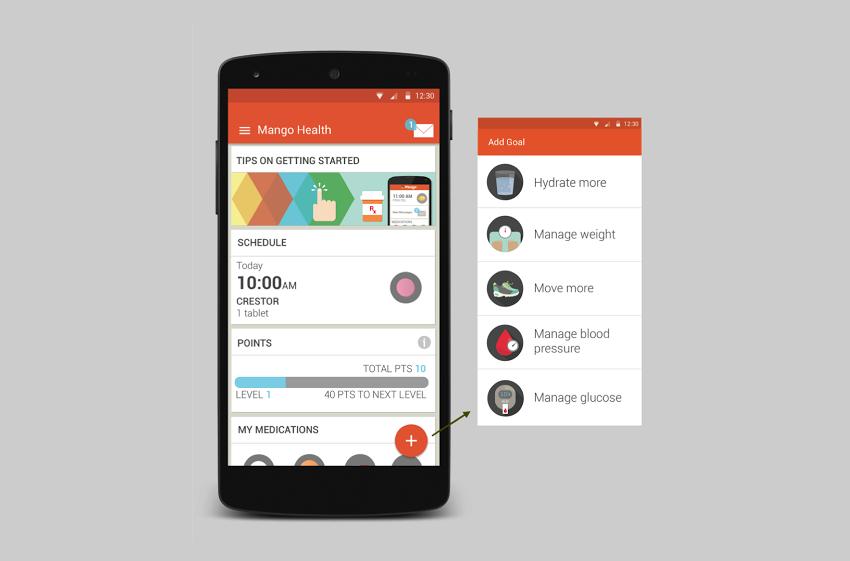 With their expansion into the wearable market, Mango wants to start tracking things like hydration, physical activity, glucose levels, and blood pressure. It makes a lot of sense for such an app to extend to your wrist, as it essentially becomes a digital nurse which can remind you to take your pills and ensure your overall health is staying in peak condition.
Mango reports around 17.1 sessions a week per each of its users, so each person is probably opening the app at least twice a day. The app's DAU/MAU rate, used to measure the percentage of active users returning daily, is around 77% which indicates over three-quarters of Mango Health's monthly users are coming back to use the app every day.
These return rates seem to show how apps such as Mango can become a part of users' daily lives, whilst proving simple interactions for smartwatches can have a big impact. Making use of the kind of behavioural mechanics used in games also seems to ensure they want to keep using the app rather than out of necessity.
Do you think healthcare will drive wearable uptake? Let us know in the comments.
Interested in hearing industry leaders discuss subjects like this and sharing their use-cases? Attend the co-located IoT Tech Expo, Blockchain Expo, AI & Big Data Expo and Cyber Security & Cloud Expo World Series with upcoming events in Silicon Valley, London and Amsterdam and explore the future of enterprise technology.