Music is our medicine with 'The Sync Project'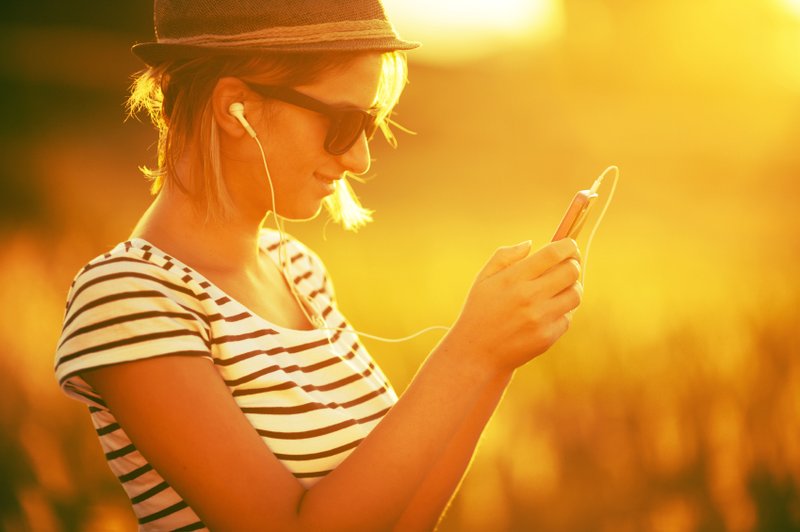 (Image Credit: iStockPhoto/AleksandarNakic)
Numerous studies have proven that the right kind of music can have significant benefits to our mental health, concentration, and our energy levels. Of course, music tastes are an individual thing and you'll probably find it difficult to get someone into grunge to admit enjoying some Katy Perry...
This is where wearables can step-in to monitor our individual responses to songs. 'The Sync Project' aims to achieve just this through a combination of a brainwave-sensing headband, a fitness tracker, and a heart rate monitor for your chest.
There is a lot of scope to help people with mental difficulties
On their website, The Sync Project wrote: "Research has shown that music has a profound effect on the brain, triggering neural networks related to movement, cognition, learning, memory and emotion. We know it can help with things like pain, fatigue, anxiety and sleeplessness."
A visually-stunning smartphone app - built in collaboration with design firm IDEO - will detect your facial movements and use the combination of metrics to show how the songs affect you. There is a lot of potential here for a variety of use cases; such as stimulating long-distance truck drivers when sensors detect they are beginning to get tired.
Beyond this, there is a lot of scope to help people with mental difficulties who are often stimulated by the right kind of music. The Sync Project's CEO, Alexis Kopikis, has said that music has helped his autistic son to communicate better than before through singing entire songs which also has a relaxing effect on him after an episode.
"There are intriguing examples of how music can improve cognition after dementia or a stroke. It can help some with autism break-through verbally or socially, or aid patients with Parkinson's to regulate their gait."
Wearables can step-in to monitor our individual responses to songs.
Using sensors to engage more with music is clearly the next step and one which can help us all on an individual basis to achieve our goals, or just to relax after a long day. Right now, using a system with so many sensors isn't ideal but technological advancements are putting more of these separate devices into one.
The app is not currently available to the public as the team is working behind closed doors to ensure it is ready for primetime and to prove the effectiveness of this potentially giant leap-forward in music personalisation.
We look forward to seeing more from The Sync Project, and you can follow their journey here.
Do you think wearable sensors are the next step for music? Let us know in the comments.
Interested in hearing industry leaders discuss subjects like this and sharing their use-cases? Attend the co-located IoT Tech Expo, Blockchain Expo, AI & Big Data Expo and Cyber Security & Cloud Expo World Series with upcoming events in Silicon Valley, London and Amsterdam and explore the future of enterprise technology.