Fossil is the next fashion brand to adopt Android Wear - debuts four new wearables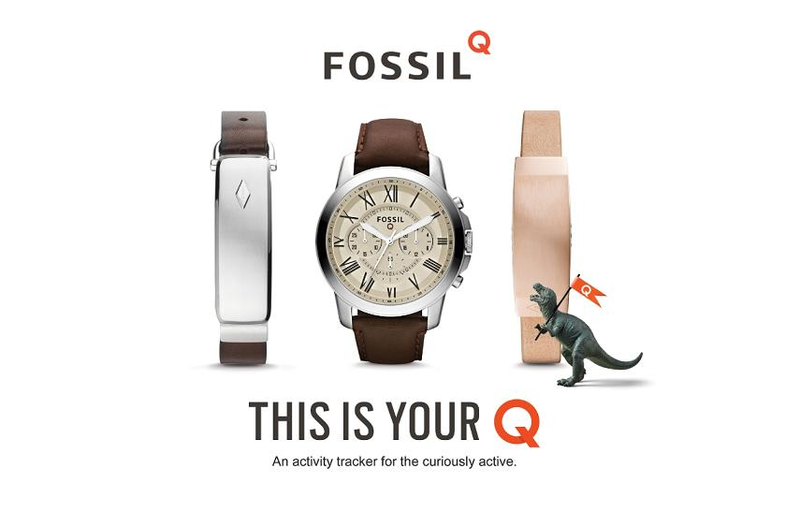 (Image Credit: Fossil)
Watches should be stylish, but few smartwatch manufacturers know how to combine fashion with technology due to a lack of experience. Traditional watchmakers are looking to fill that void and deliver an iconic timepiece which pays homage to decades of history – and Fossil is next up to lend their expertise.
The watch manufacturer has announced four new smart wearables ahead of the holiday season – one of which is an interesting Android Wear device. Fossil are calling their new range 'Q' and will launch devices under the names of; Founder, Grant, Reveler, and Dreamer.
Q Founder
Q Founder is the first Android Wear smartwatch from Fossil and combines traditional style with modern technology. It's certainly a big watch that will not fit everyone, but the company says it's working on a smaller device for smaller wrists.
Interestingly, the watch is powered by an Intel processor and not Qualcomm which is the usual standard for Android Wear smartwatches thus far. Fossil has not yet said why it has opted for an Intel processor, or what chip the Q Founder is using in particular, but we'll be reaching out to the company for these details and will update you as we hear more.
Fossil has provided little other specifics about the Q Founder which makes us think some aspects are yet to be decided – including screen size / resolution and size of the battery. This could be of concern as the watch is due to launch "ahead of the holiday" for $275 although the exact date is yet to be announced.
Q Grant
Q Grant could be classed as a smartwatch, but it doesn't run Android Wear. It offers a lot of what I'd imagine most people would need in their daily lives – such as notifications and fitness tracking – but you won't be getting the large range of apps found on Android Wear.
Although details are yet again quite sparse, it's quite a safe bet that we'll be seeing a longer battery life on this device compared to its more powerful sibling. It's a great looking watch, probably the best of the bunch, and LED indicators around the device will alert you to notifications.
These LED indicators are customisable so you could set your own personalised colours for certain contacts, or for things like Facebook and Twitter notifications.
When it arrives on October 25th, the Q Grant will cost $175.
Q Reveler and Q Dreamer
The Q Reveler and Q Dreamer are identical except for colour options. Q Reveler is designed for men who have the option to choose a silver watch face and brown band, or a black watch face and black band. Q Dreamer is designed for women and comes in silver or gold, along with eight different strap options.
Both of these devices are essentially stylish fitness trackers. They have no display, but will keep track of your daily activities and will once again use LEDs to alert the wearer to notifications. The simple and fashionable design means the device will continue to be a stylish accessory, even when the battery dies.
When both of these devices become available on October 25th, they will be priced at $125 each.
Q Applications
All four of the newly-announced devices will hook-up with Fossil's new proprietary app, which has three main features:
Q Activity: This built-in fitness tracker lets you know how many calories you burned and also provides results in a curious way to make your activities a bit more fun. No need to ditch your favorite fitness apps; this tracker can connect seamlessly to Google Fit™, Health, UP by Jawbone® and UA Record™ by Under Armour.
Q Notifications: These notifications are your cue that a social media update, important call or meeting awaits. Filter by just the contacts or apps you care about – or get them all.
Q Curiosity: These notifications alert you that it's time to break free from routine, look from a different angle or try something new in your community. These activities will ignite a new perspective, open up your creativity and leave your brain feeling refreshed.
Conclusion
"Our customers are obsessed with their personal sense of style and staying connected, and we are thrilled to enter into this emerging category with an answer to their needs," said Jill Elliott-Sones, chief creative officer at Fossil. "Fossil Q is the result of countless hours of meticulous design expressed through a playful curious lens. Our hope is the unique attention to detail in both our connected accessories line and app cue our audience to try new things, be more curious and experience the world around them like never before."
It's clear that Fossil sees a huge opportunity in connected wearables, and we look forward to seeing first-hand what they can bring to an increasingly competitive table from both traditional watchmakers and technology manufacturers.
Should more traditional watchmakers launch smart wearables? Let us know in the comments.
Interested in hearing industry leaders discuss subjects like this and sharing their IoT use-cases? Attend the IoT Tech Expo World Series events with upcoming shows in Silicon Valley, London and Amsterdam to learn more.
The show is co-located with the AI & Big Data Expo, Cyber Security & Cloud Expo and Blockchain Expo so you can explore the entire ecosystem in one place.