Opinion: Lack of NFC gives Android Wear a problem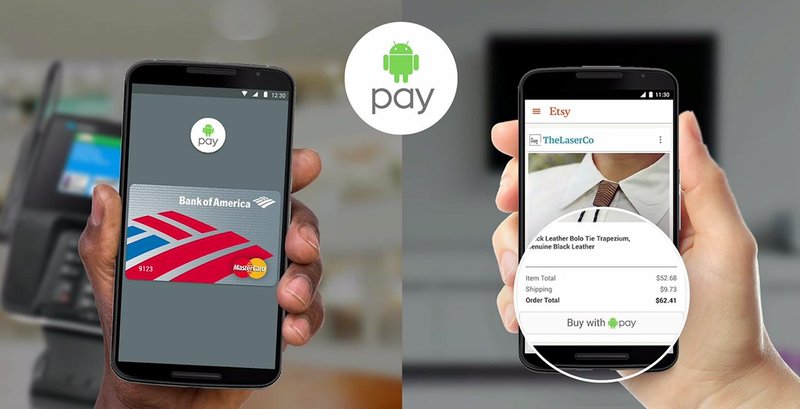 NFC is a technology which Android users have bragged about having access to over iOS for years – but now some manufacturers of Google-based devices have abandoned it whilst Apple has embraced it with success for mobile payments.
Google Wallet launched in May 2011 as a disjointed service which had little support due to a shaky relationship with retailers and banks after Google wanted details of transactions stored for its advertising business. Apple, meanwhile, as a hardware business delivered a seamless payment service which didn't need to store transaction details.
This gives the Apple Watch another year of being ahead in an important area
Without a true payment solution from Google, most users did not bother to use Wallet and device manufacturers subsequently did not feel the need to continue implementing NFC in their devices and instead opted to make them smaller or use the space to solve more pressing issues such as delivering a larger battery.
Android Wear still doesn't feature native support for NFC, and therefore it's just Sony's SmartWatch 3 which has the hardware capabilities for Google to enable its potential.
Android Pay is due to launch on September 16th and Google's wearable platform has just the one device with the potential to support it – despite manufacturers announcing their latest models for this year at IFA last week. This gives the Apple Watch another year of being ahead in an important area, unless the manufacturers abandon Google's wearable platform and risk it solo.
That's what Samsung and LG have begun to do. Samsung is launching their latest wearable, the Gear S2, on their Tizen platform. LG's latest, the Urbane LTE, is running on WebOS. Instead of waiting for Google to bring the fight to Apple, these manufacturers have unshackled themselves and now have full control over their respective platforms.
It's a difficult scenario for Google and you have to empathise. On the one hand it's great that Android Wear devices all run the same version as it prevents fragmentation, on the other hand it prevents the same level of manufacturer-based innovations and differentiation you find in Android-based smartphones and tablets.
Manufacturers have unshackled themselves and now have full control over their respective platforms.
Google's business is also in advertising, which most would agree is a necessary evil. I've always been of the opinion that as long as a service is upfront with how and why data is being collected – which Google is – then I'd much rather be delivered advertisements which might be of relevance than something I'd have no interest. You're going to see that pre-roll video, so it might as well be for a sequel to a film you bought via Android Pay.
Unfortunately banks, retailers, and general consumers aren't going to see it that way. What consumers will begin seeing on a more regular basis are non-Android Wear devices being able to do things which Google's cannot, and that's a big problem for its device manufacturers.
As a Pebble user looking to upgrade, I'm looking for a wearable that has decent battery life and NFC for mobile payments support. The latest batch of Android Wear smartwatches appear to have a passable amount of battery life, but without NFC it doesn't feel like a future-proof investment.
Do you think the lack of NFC gives Android Wear a problem? Let us know in the comments.
Interested in hearing industry leaders discuss subjects like this and sharing their IoT use-cases? Attend the IoT Tech Expo World Series events with upcoming shows in Silicon Valley, London and Amsterdam to learn more.
The show is co-located with the AI & Big Data Expo, Cyber Security & Cloud Expo and Blockchain Expo so you can explore the entire ecosystem in one place.