Research: Wearable payments expected to hit $100bn by 2018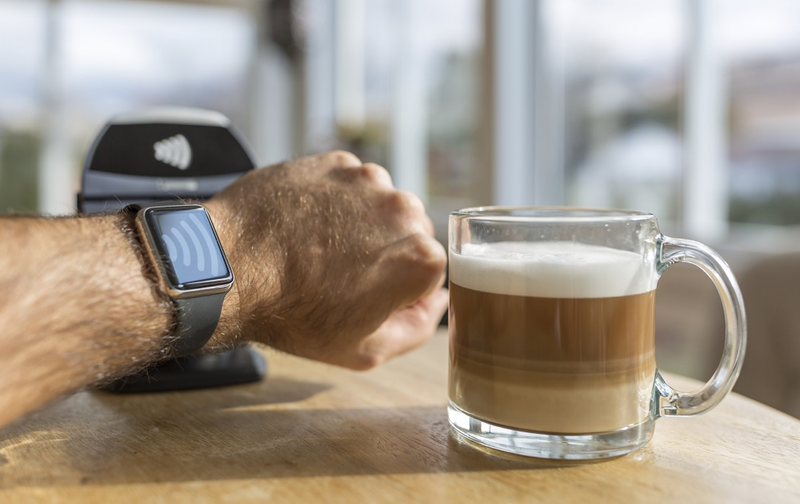 (Image Credit: iStockPhoto/Onfokus)
Many of us are expected to utilise our wearables for payments by 2018, if projections by Juniper Research are correct. The research firm expects contactless payments through wearable devices to reach $95 billion annually by 2018, up from less than $35 billion last year.
Apple's entry into NFC gave the industry a much needed boost, and could well be seen as the tipping point for the technology
The major wearable platforms remain Android Wear and Apple's WatchOS. Google hasn't yet enabled payment support for Android Wear devices, and therefore most devices aren't shipping with the NFC technology used for contactless payments. Apple's wearable has constituted the biggest driver of wearable payments due to its nine million shipped units at the end of 2015, and support for Apple Pay.
Android Pay, Google's payment system, has not induced the same uptake as Apple's due to a slower international rollout and rumoured hesitation from banks to support it. Google has announced it will be launching Android Pay in several new markets – including the UK – in the next few months which should drive its uptake. Not long after we can expect Android Pay to be supported on Android Wear devices, which should further push the use of wearable payments.
The research - Contactless Payments: NFC Handsets, Wearables & Payment Cards 2016-2020 – points towards a "sea change" in the NFC ecosystem where vendors are embedding secure elements within the smartphone in the same approach which Apple takes. Prospects for mobile network operators who have been looking to enter the contactless payments space have dwindled as a result, due to being cut-out the value chain.
According to research co-author Nitin Bhas, "Most operator-led pilots and commercial ventures have now closed down. Apple's entry into NFC gave the industry a much needed boost, and could well be seen as the tipping point for the technology, but at the same time it sounded the death knell for the mobile operator projects."
The whitepaper, 'NFC ~ No Contact Required' is now available to download from the Juniper website together with further details of the full research.
Are your surprised at Juniper's projections for wearable payments? Share your thoughts in the comments.
Interested in hearing industry leaders discuss subjects like this and sharing their IoT use-cases? Attend the IoT Tech Expo World Series events with upcoming shows in Silicon Valley, London and Amsterdam to learn more.
The show is co-located with the AI & Big Data Expo, Cyber Security & Cloud Expo and Blockchain Expo so you can explore the entire ecosystem in one place.