Logitech prepares for iPhone 7 with Jaybird acquisition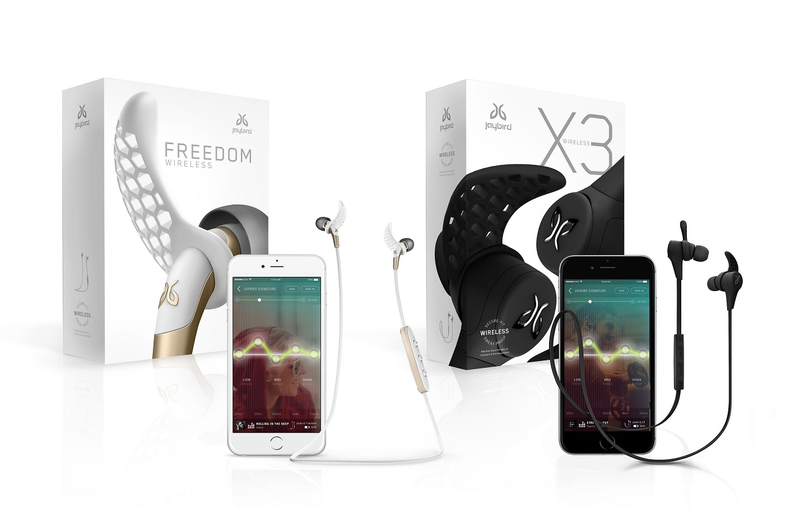 (Image Credit: Jaybird)
Jaybird manufactures audio wearables for people who live active lifestyles, but more importantly they've been acquired by Logitech ahead of what seems like the inevitable removal of the standard headphone jack in the upcoming iPhone 7.
Judd Armstrong, founder and chief executive officer of Jaybird, said, "It has been an incredible journey. We love what we do, and we're stoked to continue to innovate and bring amazing new products to our fans. Jaybird will benefit from Logitech's global distribution network and deep engineering prowess. We've watched as they've connected incredible products with passionate consumers under the UE brand, and we're thrilled to be part of the team."
Logitech has put down a $50 million offer for Jaybird, along with dangling a further $45 million carrot if the company hits certain growth targets in the next couple of years.
The company has a sizeable portfolio of wireless speakers, but are clearly looking to bolster their line-up in more personal audio listening products ahead of the iPhone 7 which, if the rumours are true, could have a significant impact on the headphone industry as other devices remove their wired jacks.
"Logitech and Jaybird share a passion for products," said Bracken Darrell, Logitech president and chief executive officer. "We're impressed by the technology, products and marketing Jaybird has brought to this business. As one team, we can address the fast-growing wireless audio wearables market with all the advantages of Jaybird's strong brand and sports expertise, and our combined audio engineering and design capabilities. With both the Ultimate Ears and Jaybird brands in our portfolio, we are expanding the long-term growth potential of our music business."
Further information about the deal will be provided by Logitech in the coming weeks and months. When the offer is due to complete is not yet known, but it's expected within the "coming weeks."
Do you think Logitech's acquisition of Jaybird is a pre-emptive move ahead of the iPhone 7? Let us know your thoughts in the comments.
Interested in hearing industry leaders discuss subjects like this and sharing their IoT use-cases? Attend the IoT Tech Expo World Series events with upcoming shows in Silicon Valley, London and Amsterdam to learn more.
The show is co-located with the AI & Big Data Expo, Cyber Security & Cloud Expo and Blockchain Expo so you can explore the entire ecosystem in one place.