Nautilus Lab looks to Indiegogo for "world's smallest pain relief wearable"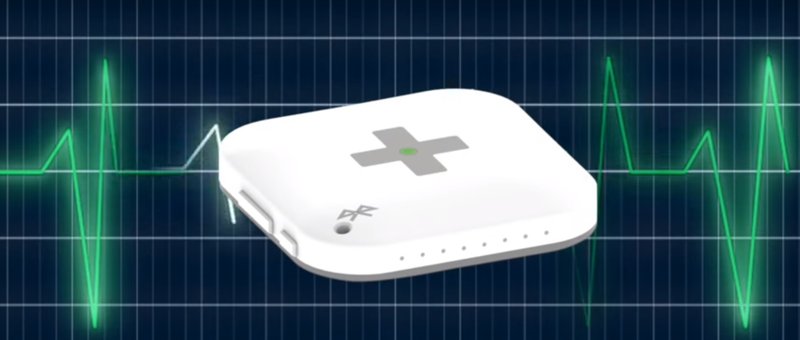 Picture credit: Nautilus Lab/YouTube
Nautilus Lab has launched an Indiegogo crowdfunding campaign for its PEM Wave CARE wearable device for chronic pain relief.
The device claims to also help improve immunity and blood circulation. It can be worn as a necklace to improve blood circulation or attached to a body part to provide relief from chronic pain or inflammation. It can be operated by a smartphone app via Bluetooth.
It is the latest development from Nautilus Lab, and is based on the wellness elements of pulse electro-magnetic fields. The company claims that it can lower chronic pain by 60-66%, and that it can be work by people of all ages. The device emits ultra-low electro-magnetic field frequencies that asymmetrically oscillate for providing relief to severe inflammation and pain, improve wellness and repair muscle damage.
A senior spokesperson for Nautilus Lab said: "It took us seven long years of in-depth investigation & best of efforts to come up with a futuristic healthcare device which can effectively treat your severe pain & infections. Albeit we have been successful with the development yet we are stuck from releasing the breakthrough device given paucity of funds for FDA registration, GMP evaluation & production.
"We won't be able to proceed without your help and are looking forward to your backup through this crowdfunding campaign at Indiegogo," the spokesperson added.
At the time of publishing, the campaign has received $1,100 of its $30,000 goal with a month to go. The Indiegogo campaign can be accessed here.
Interested in hearing industry leaders discuss subjects like this and sharing their IoT use-cases? Attend the IoT Tech Expo World Series events with upcoming shows in Silicon Valley, London and Amsterdam to learn more.
The show is co-located with the AI & Big Data Expo, Cyber Security & Cloud Expo and Blockchain Expo so you can explore the entire ecosystem in one place.