Wearables to be primary source of security breaches, say IT professionals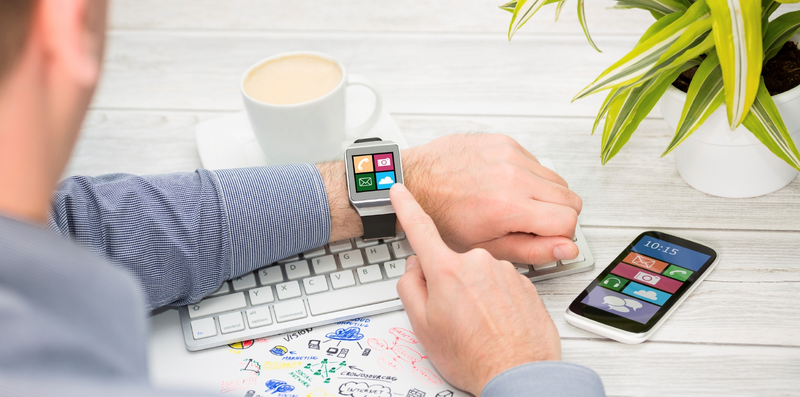 (c)iStock.com/scyther5
Spiceworks has released a study which argues a majority of IT professionals (53%) hold wearables are the foremost source of security breaches among IoT devices connected to their network.
Companies connecting wearables to their network have seen a nearly 100% increase, rising from 13% to 24% since Spiceworks released its 2014 IoT report. Video equipment (50%), physical security (46%) and appliances (45%) are the other sources liable to attack.
Only around 33% of organisations are busy preparing for the effect IoT can have on the business though 90% of IT professionals believes the adoption of connected "things" leads to security and privacy issues at the workplace.
Matt Olan, IT professional at Pharmacare Specialty Pharmacy, said: "The Internet of Things includes everything from smart appliances and wearables to industry-specific devices such as connected medical technologies and sensors in server rooms. The problem is that many of these devices have little to no security, and in many cases, they're even more vulnerable to attacks and misuse than your typical PC. We allow certain IoT devices on our network, but security is always taken into account when planning an IoT deployment."
There has been a shift in the pecking order of barriers that keep users connected to corporate networks and the data they need. Insufficient bandwidth, the foremost barrier two years ago, has fallen to third place at 37%. Security concerns (65%) and equipment issues (42%) now hold the top two spots.
Sanjay Castelino, VP of marketing at Spiceworks, said: "As the demand to put more IoT devices on corporate networks increases, IT professionals' security concerns are increasing in tandem. IT pros are well aware that more end points into the network puts their organisation more at risk, but many businesses still aren't equipped to manage IoT devices and identify potential threats."
Interested in hearing industry leaders discuss subjects like this and sharing their IoT use-cases? Attend the IoT Tech Expo World Series events with upcoming shows in Silicon Valley, London and Amsterdam to learn more.
The show is co-located with the AI & Big Data Expo, Cyber Security & Cloud Expo and Blockchain Expo so you can explore the entire ecosystem in one place.