This company aims to revolutionise wearable device testing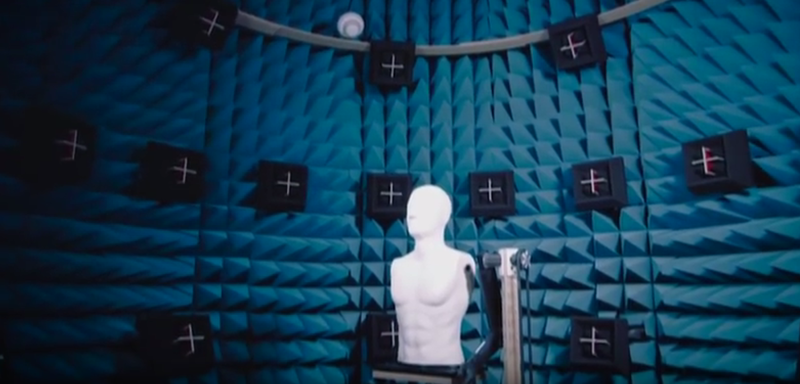 Picture credit: Verkotan/YouTube
Verkotan, a CTIA authorised test lab, is improving wearable testing with the GPS Air Performance Test that is patent pending. The test has been developed with other leading players in the wearable industry. The Centre for Wireless Communication (CWC) at University of Oulu and VTT Technical Research Centre of Finland TEKES and Hilla Program contributed in funding of the project.
Verkotan has developed a real over the air GPS field test environment in the test laboratory. As a result, GPS performance testing can be undertaken quickly in controlled and repeatable conditions, a first in the industry. The process allows detection of the total GPS performance (chipset, mechanics and antenna) of the device in one test run.
To enable an accurate representation of the absorption, shadowing and scattering effects of a user's body, hand and forearm, SPEAG has provided state of the art anatomical human phantoms. The hand and forearm are movable to enable accurate repositioning of the device that is essential to an efficient and reliable test plan.
Kari Komonen, CEO, said: "Our GPS Air Performance Test enables customers to build better products and bring them to the market faster. GPS field testing used to take days or even weeks. Now reliable test results are available within one day! Our customers save in R&D costs and products hit the market faster. Controlled and 100% repeatable test conditions help our customers to make the right design decisions during the R&D. Outcome is better performance and quality."
You can see a short video on Verkotan's testing lab here.
Interested in hearing industry leaders discuss subjects like this and sharing their IoT use-cases? Attend the IoT Tech Expo World Series events with upcoming shows in Silicon Valley, London and Amsterdam to learn more.
The show is co-located with the AI & Big Data Expo, Cyber Security & Cloud Expo and Blockchain Expo so you can explore the entire ecosystem in one place.