Wearable helps to reduce Zika infection rate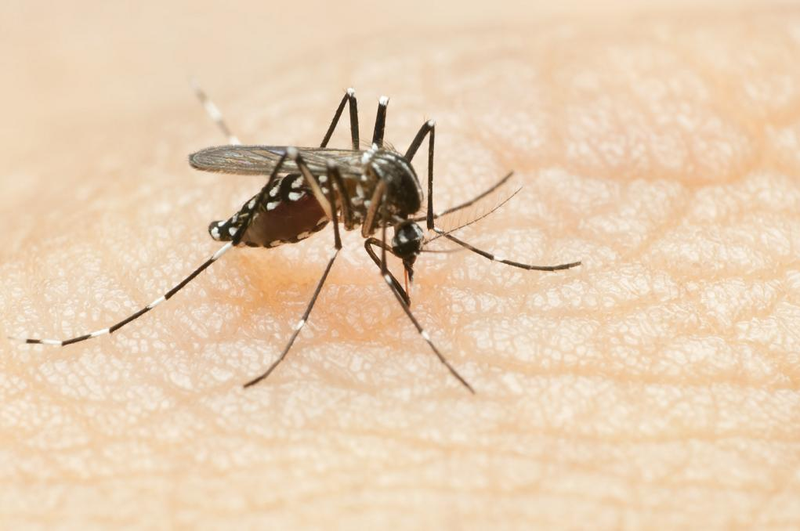 (Image Credit: iStockPhoto/flubydust)
Unless you've been living under a rock this past week, you will know the World Health Organisation (WHO) has declared a global emergency due to a widespread outbreak of the Zika virus – known to cause birth defects with lifelong implications. Whilst scientists around the globe work hard to create a vaccine against Zika, it could be a wearable device which offers vital protection and helps to slow the rate of infection.
Researchers concluded its effectiveness was enough to protect a single person wearing the device.
Zika is transmitted by the Aedes aegypti mosquito - which also carries chikungunya, dengue, and yellow fever. Several effective repellents have already been developed and used around the world, such as those many holidaymakers will plug-in as soon as they settle in their hotel rooms. The problem with these repellents is their protection ends as soon as you leave the room.
A new wearable, OFF! Clip-On, acts similar to room-based repellents in that it releases a vapour form of insecticide through a powered fan. This creates a "cloud" of repellent around the wearer of the device, and thus greatly reduces the likelihood of being infected with Zika by the Aedes aegypti mosquito.
Christopher Bibbs and Rui-De Xue, of the Anastasia Mosquito Control District in Florida, studied how the device performed against hungry Aedes aegypti mosquitoes. The study was conducted outdoors to replicate how it would be used when deployed commercially and found the OFF! Clip-On caused high mosquito mortality and knockdown rates up to 0.3 metres from the device. The researchers concluded its effectiveness was enough to protect a single person wearing the device.
Unfortunately, the wearable alone will not be enough to stop the outbreak. The wearable can help to slow the rate of infection by almost eliminating mosquito-based transmission, but other transmission methods such as human-to-human remains possible. Just this morning a case was reported in Dallas, in a case where Zika was transmitted via sexual intercourse.
What the creators of the OFF! Clip-On have proven is that wearables have a lot more potential when it comes to protecting our health than just monitoring how many steps we've taken, and it will hopefully spur discussion on further innovations.
Do you think wearables can help in global health emergencies? Share your thoughts in the comments.
Interested in hearing industry leaders discuss subjects like this and sharing their IoT use-cases? Attend the IoT Tech Expo World Series events with upcoming shows in Silicon Valley, London and Amsterdam to learn more.
The show is co-located with the AI & Big Data Expo, Cyber Security & Cloud Expo and Blockchain Expo so you can explore the entire ecosystem in one place.