Apple Watch contributes to more than half of smartwatch sales in 2015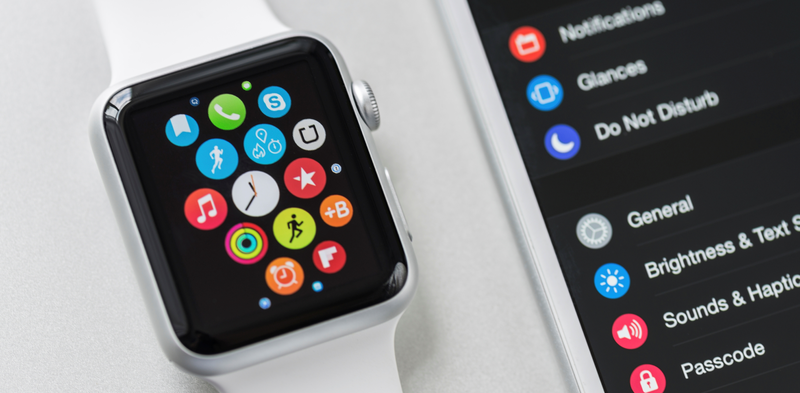 (c)iStock.com/pixedeli
Even though the Apple Watch only launched at the end of April, it has still accounted for more than half of smartwatch sales in 2015.
That's the finding from Juniper Research's latest study, entitled "Smartwatches: Trends, Vendor Strategies & Forecasts 2016-2020". Overall, the absence of a robust use case for smartwatches has seen the segment gain traction from lower priced devices with more basic functionality – the Apple Watch, naturally, being an exception to this trend.
Android Wear shipments accounted for fewer than 10% of sales in 2015, according to the research. Though Samsung's Tizen-based Gear S2 received acclaim following its launch in November, it has not yet generated robust sales volume.
The remaining smartwatch sales are predominantly being driven from cheaper, simpler devices from a number of smaller players, such as Martian, X and Razer, the latter launching the Nabu Watch. A lot of these devices, such as the Breitling B55 Connected, offer basic notification and tracking functions and do not make use of an app-capable operating system on the device.
Research author James Moar said: "The smartwatch is now a category waiting for a market. Newer devices have offered more polished looks and subtly different functions, but no large changes in device capabilities or usage. With smartwatch functions established, it is now up to consumers to decide if they want them, rather than technology companies providing more reasons."
Juniper argues that though companies have facilitated customisation and price segmentation with wide-ranging product lines, the category has not witnessed significant innovation. However, the smartwatch ecosystem is witnessing rapid growth as software companies are offering games and productivity-based apps. Retailers are expected to play a key role in improving visibility in the category and will also ensure consumers can buy smartwatches a cheaper rate with finance deals.
Interested in hearing industry leaders discuss subjects like this and sharing their IoT use-cases? Attend the IoT Tech Expo World Series events with upcoming shows in Silicon Valley, London and Amsterdam to learn more.
The show is co-located with the AI & Big Data Expo, Cyber Security & Cloud Expo and Blockchain Expo so you can explore the entire ecosystem in one place.