Review: Lift your posture with the Lumo Lift
Your posture is an important thing – it affects your long-term spine health, and can make a huge difference when it comes to body language. Wearable devices are bringing innovative new ways to improve our daily habits, and the Lumo Lift wants to fill the void as the posture coach you didn't know you needed.
Hardware
Lumo Body Tech is the company behind the Lift, a company which specialises in performance-monitoring wearables. The main part of the kit is a small device which fits underneath your clothes – an inch under your collarbone – and uses a magnet for a secure fit. For ladies, a special "bra clasp" is available to ensure comfort and accuracy.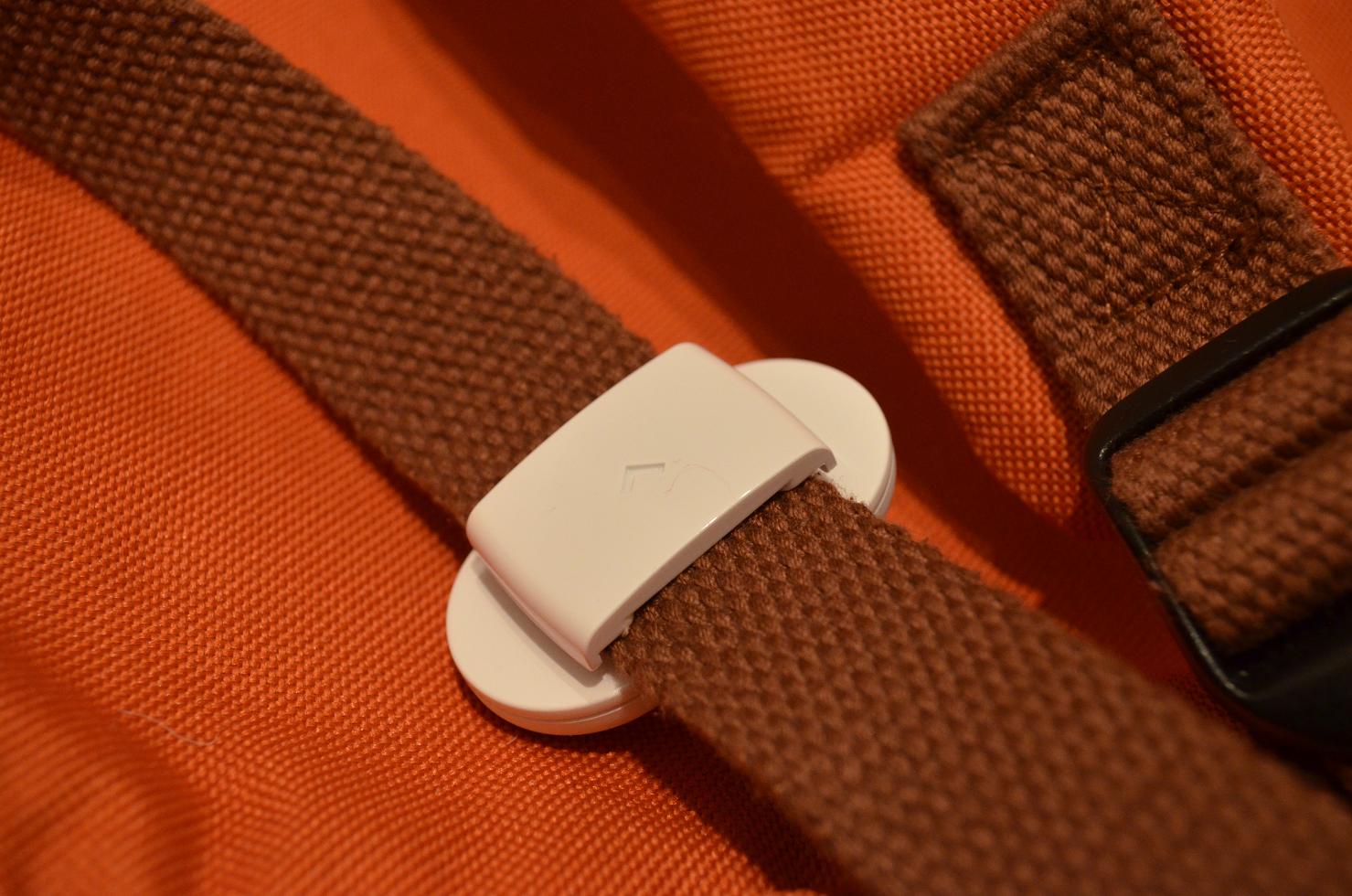 (Image: Lumo Lift with "bra clasp" demonstrated)
A quick double-tap on the unit gives three vibrations which calibrates its sensors to a wearer's current posture. If the Lift senses you begin slouching, a small vibration reminds you to correct yourself. The delay before a reminder is set at two minutes by default – which helps to prevent getting told off every time you bend over to pick something up.
My device is giving me around 5 days worth of battery; wearing it from 8am to around 11pm. That's about what you would expect, and you won't have to run to its charger every night. When it comes to charging, a magnetic dock is provided which the unit snaps into satisfyingly and illuminates a small red light to shows it's receiving juice.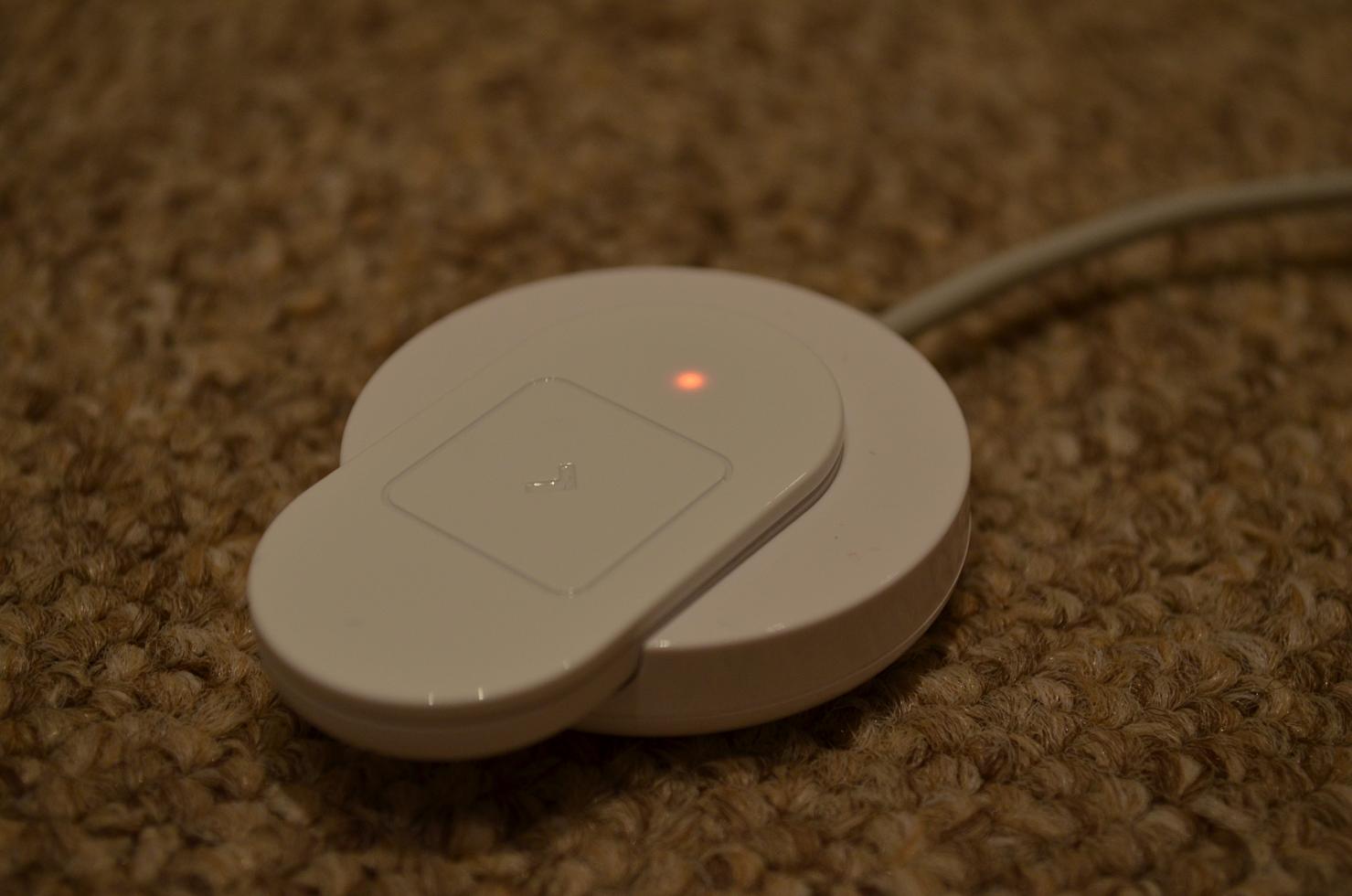 (Image: Magnetic charging dock)
That's it for the hardware. Like a good device should be – it's simple, but effective. Although others won't be seeing it much, it's a sleek unit with a solid feel to it.
Software
Lumo has a companion app for the Lift which handles firmware updates and helps to configure the "coaching" aspect of the device. Available for both Android and iOS, Lumo has covered the most popular mobile platforms, but afraid others will be left cold.
The app had a few issues connecting with the Lift on my Galaxy Note 4, and the Bluetooth would flick on and off until I restarted my handset and started again. Once it connected, as most new devices out the box, the app alerted me to a firmware update for the Lift. The prompt will claim "Just a moment or two" but expect this process to complete in around 20 – 30 minutes.
Once set-up and updated, the software works flawlessly. The minimalist UI will show the hours you've maintained good posture for the day, along with a "daily goal" (preset at 4 hours.)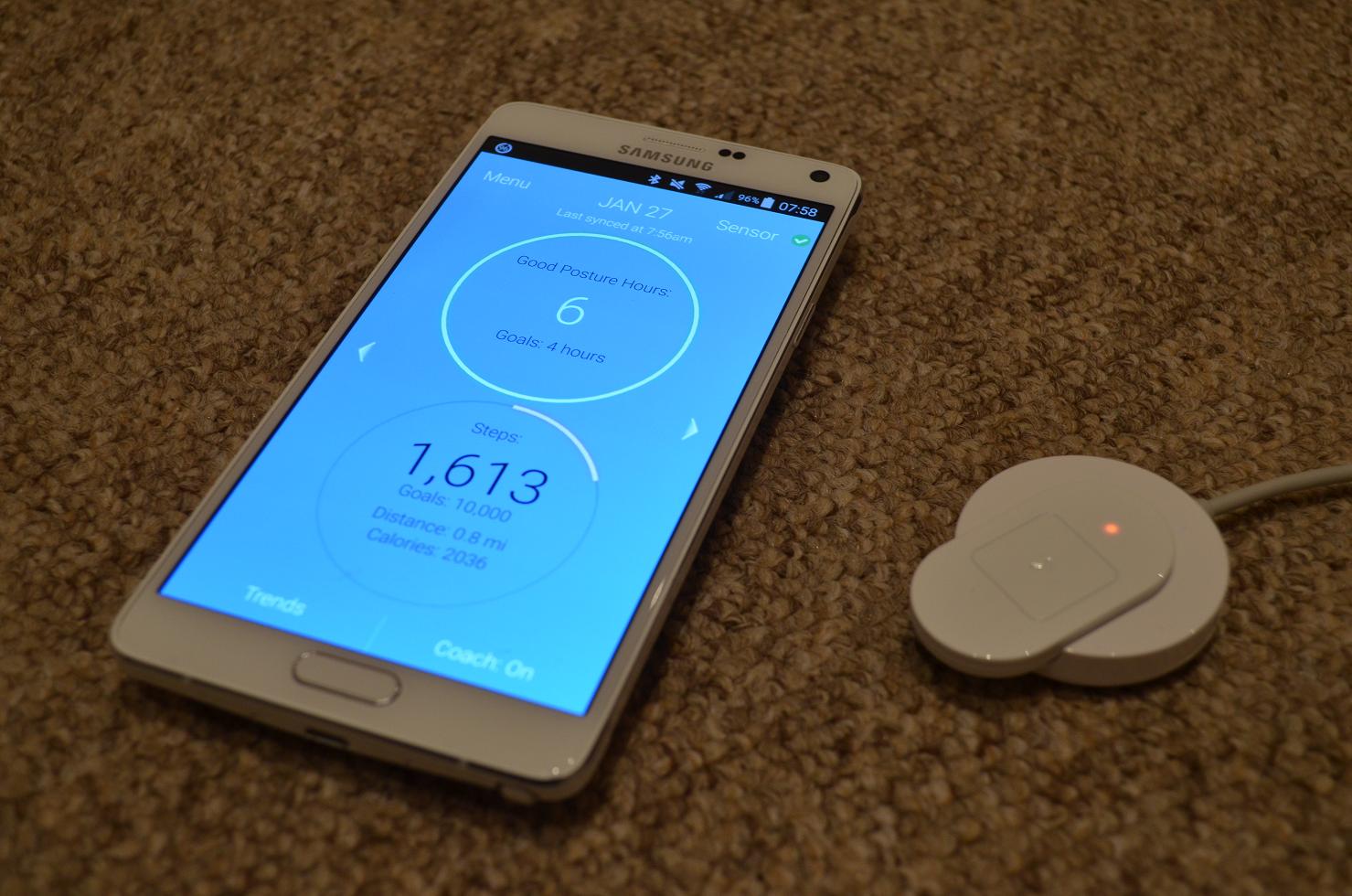 (Image: Lumo Lift application)
Underneath your posture data is a tracker for your steps; a nice addition but its accuracy is questionable (if my Fitbit data is more reliable.) This isn't designed to be a fitness tracker, but if you want to use it as such then you can link to a MyFitnessPal account to export your steps into the popular calorie tracker.
Conclusion
Adding the Lumo Lift to your daily wearable collection will make you look more confident, and over the long-term could prevent damage to your spine (Back pain is the most prevalent source of chronic pain, and the leading cause of disability for Americans under the age of 45.)
It's difficult to form positive new habits without a coach, but no-one wants someone following them to give a poke each time they begin to slouch. New wearable devices like the Lumo Lift shine in this area, providing insight and vital awareness in an unintrusive way to improve our health in ways most of us didn't know we needed.
Find our video review of the Lumo Lift below:
You can find out more about the Lumo Lift on their website.
Do you think wearables can be effective at improving habits? Let us know in the comments.
Interested in hearing industry leaders discuss subjects like this and sharing their IoT use-cases? Attend the IoT Tech Expo World Series events with upcoming shows in Silicon Valley, London and Amsterdam to learn more.
The show is co-located with the AI & Big Data Expo, Cyber Security & Cloud Expo and Blockchain Expo so you can explore the entire ecosystem in one place.