Wearables and social care: How you can become your own 'personal care professional'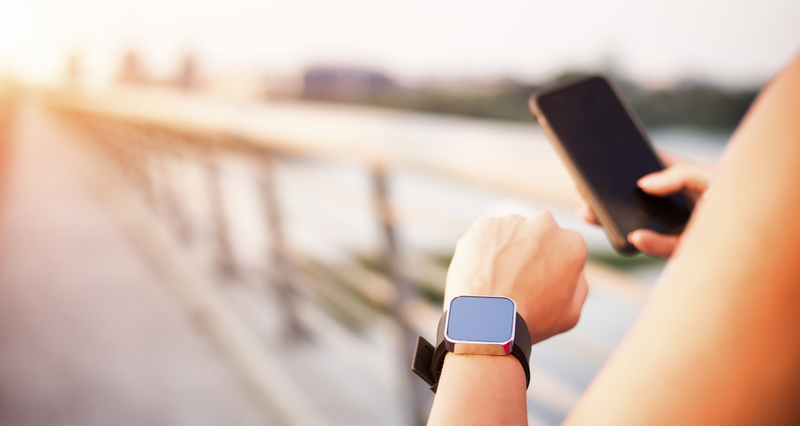 (c)iStock.com/Bogdan Kosanovic
The relationship between health and social care professionals and their patients is changing, as a result of the increasing access we all have to personal data and online information. With a relatively small collection of wearable consumer devices, linked to a smartphone, I can amass details about my general health, a medical condition, the impact of lifestyle habits and effect of prescribed treatments - more than doctors have ever been able to do in the past. The idea of the health or social care professional as the sole expert, is just no longer valid.
Wearable devices are becoming cheaper, less intrusive and more intelligent. From true wearables through to sensors in contact lenses and stick-on skin patches, even medicines contain digital markers that can send signals to phones and monitors. This data can be instantly collated and compared with a massive global population of reference data. It can also be linked together to give detailed insights and then automatically connected to web resources pertinent to the data patterns or findings. I can get tailored medical reports and advice sent to my phone. This wide access to data and intelligence about me, is little short of revolutionary.
Although some care professionals are not entirely comfortable with these developments, evidence suggest that a well-informed 'digital citizen' puts less pressure on primary and secondary care services, and therefore the hard pressed professionals who work there. That means fewer visits to GP surgeries and to A&E, because I can give well-informed self-administered preventative care. This is particularly helpful in the management of long-term conditions.
There are other benefits too. Those around me, such as family and friends, can now be more involved in my health and care management, if I wish. I can choose to make connections between my habits and lifestyle and their effect on my health. I no longer have to just accept government 'healthy lifestyle' guidance or professional advice, but I can now make up my own mind, based on evidence about me specifically for me.
But it does depend crucially on the acceptance of data from wearables by health care professionals in particular, and a trust in patients to use this data responsibly as part of a managed regime, without constant medical intervention (unless this is truly needed).
Many care professionals are understandably nervous about this trend. Who, for example, is responsible if things go wrong? Some argue that an undue reliance on data from 'trendy wearables' could also place patients at risk if the technology fails, data is misreported or misunderstood. Clinical safety must be paramount, and there is a culture of blame in care services if mistakes are ever made. Health and social care services are traditionally dependent on face-to-face delivery, for good reason.
But there is an inevitability about the changes underway which are enabled and driven by technology:
My future health record will contain or at least link to data I collect, from a myriad of wearable devices and other sources.
It will be my record, not 'theirs' – I will decide who has access, what it contains, and how the data is maintained and used.
It will go well beyond 'wearables'. We are already seeing skin patches, pills and contact lenses with chips. Monitors embedded in the body are not new, and will become commonplace.
Some will be frightened about knowing too much about their health risks or about the safety and security of their personal data. But I am excited about this future, and we all have a choice. I want wearable and embedded technology to give me more control of my body, my life and my relationship with the care professionals who, although their role is changing, are vital to my future well-being and care.
Download report: Health and social care integration
Interested in hearing industry leaders discuss subjects like this and sharing their IoT use-cases? Attend the IoT Tech Expo World Series events with upcoming shows in Silicon Valley, London and Amsterdam to learn more.
The show is co-located with the AI & Big Data Expo, Cyber Security & Cloud Expo and Blockchain Expo so you can explore the entire ecosystem in one place.