Researchers develop low-power wearable system to aid asthma patients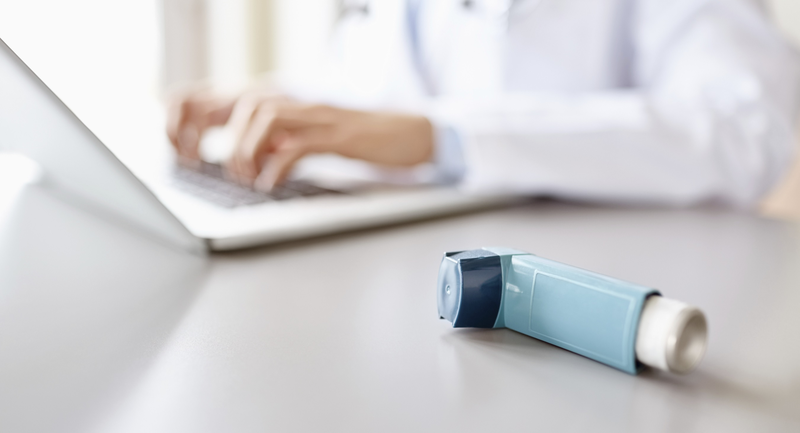 (c)iStock.com/Neustockimages
Researchers at the National Science Foundation's Center for Advanced Self-Powered Systems of Integrated Sensors and Technologies (ASSIST) at North Carolina State University have developed a low-power wearable system that will help predict and prevent asthma attacks.
Data from the Centers for Disease Control and Prevention reveals that over 24 million people are impacted by asthma in the US and patients currently make use of inhalers to counter the systems that can include attacks that often incapacitate them.
The system, known as the Health and Environmental Tracker (HET), comprises a range of new sensor devices that take the form of a wristband and a patch that is placed on the chest. The patch includes sensors that monitor a patient's movement, heart rate, respiratory rate, the amount of oxygen in the blood, skin impedance and wheezing in the lungs. On the other hand, the wristband tracks environmental factors such as volatile organic compounds and ozone in the air, as well as ambient humidity and temperature while also featuring sensors that track motion, heart rate and the amount of oxygen in the blood.
James Dieffenderfer, lead author of the paper and a Ph.D. student in the joint biomedical engineering program at NC State and the University of North Carolina at Chapel Hill, said: "Right now, people with asthma are asked to use a peak flow meter to measure lung function on a day-to-day basis. That information is used to inform the dosage of prescription drugs used in their inhalers. For HET, we developed a customised self-powered spirometer, which collects more accurate information on lung function and feeds that data into the system."
Veena Misra, co-author of the paper and a professor of electrical and computer engineering at NC State, said: "The impact here is that we have been able to demonstrate power consumption levels that are in the sub-milliwatt levels by using nano-enabled novel sensor technologies. Comparable, existing devices have power consumption levels in the hundreds of milliwatts. This ultra-low power consumption is important because it gives the devices a long battery life, and will make them compatible with the power generated by the body – which is not a lot. It enables a pathway to realize the ASSIST Center's vision of wearable sensors powered by energy from the body in the near future."
Interested in hearing industry leaders discuss subjects like this and sharing their IoT use-cases? Attend the IoT Tech Expo World Series events with upcoming shows in Silicon Valley, London and Amsterdam to learn more.
The show is co-located with the AI & Big Data Expo, Cyber Security & Cloud Expo and Blockchain Expo so you can explore the entire ecosystem in one place.