Review: UPRIGHT Pose will fix your posture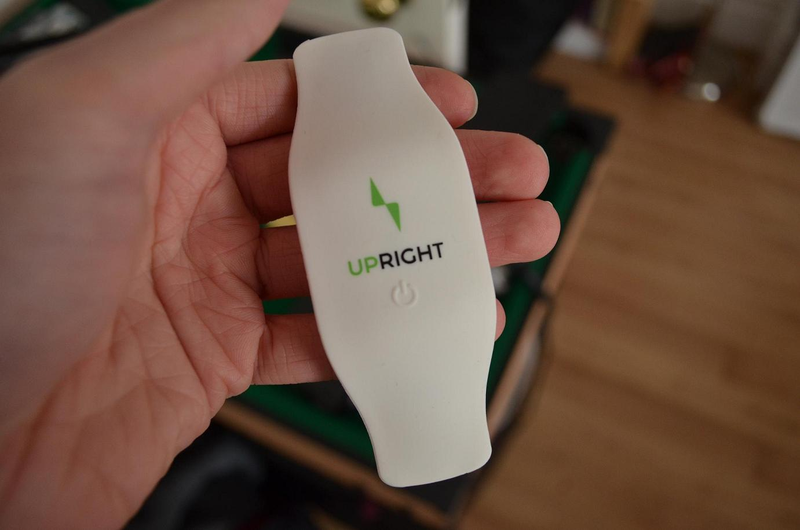 Wearable technology is finding a range of innovative ways to improve our wellbeing, and the UPRIGHT Pose is the second device we've tested just this year so far which aspires to fix our posture.
For a reminder, in January we put the Lumo Lift through its paces and found it to be a capable although sometimes finicky device. Whereas the Lumo Lift is designed to be worn near your collarbone almost permanently, the UPRIGHT Pose opts for a different approach in that it fits on your all-important lower back and will "train" you into a better daily posture.
Hardware
The UPRIGHT Pose has the appearance of an adhesive bandage and will fit vertically in-line with your spine around your lower back. When it comes to materials, the UPRIGHT team opted for a silicone-like material which feels comfortable on your back, is easy to wipe if required, flexes, and does not feel cold on the back like other materials.
In order to attach the Pose to your back, you will be using a sticky pad which is velcro on the one side which matches a patch on the rear of the device. You will find 60 of these pads in the packaging, which should offer the same amount of days usage as it's recommended to use one per session.
On the front of the device you will find an embossed power logo, but the button is hidden underneath the silicone to ensure a seamless design. Also hidden underneath is a status light which lights-up when the device is being charged or when it's powered on.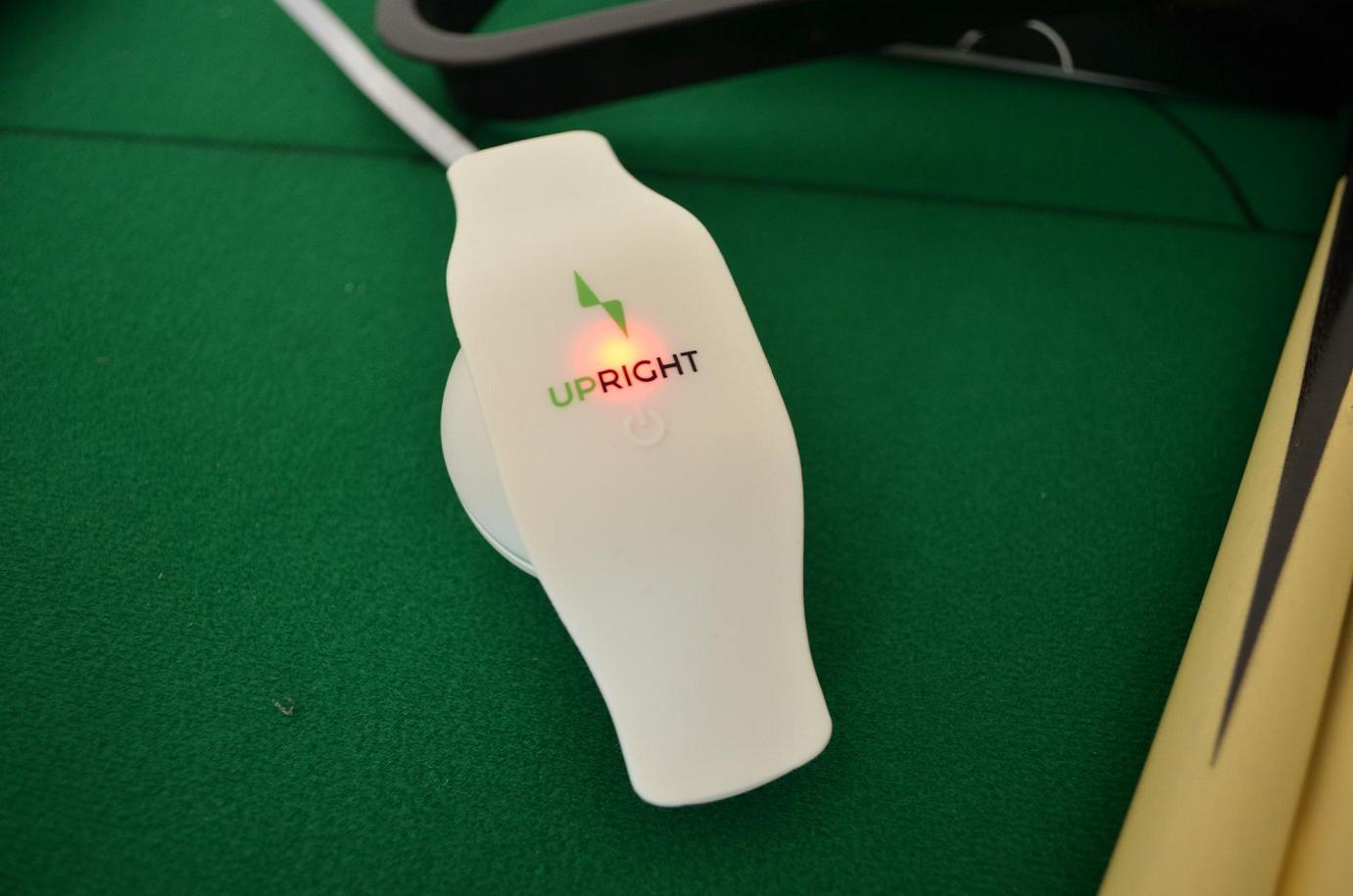 (Image: UPRIGHT Pose Docked)
When it comes to charging, a conductive pad is used in a neat cradle for the device. The dock is powered by the mains via a standard micro USB.
Our unboxing of the UPRIGHT Pose can be found here.
Software
The UPRIGHT Pose app is available for Android and iOS and will be required for the device's function. Without a manual in the packaging, the app will guide you on how to affix the device in the appropriate position on your back and guide you through calibration (the calibration must be performed on every startup to ensure accuracy.)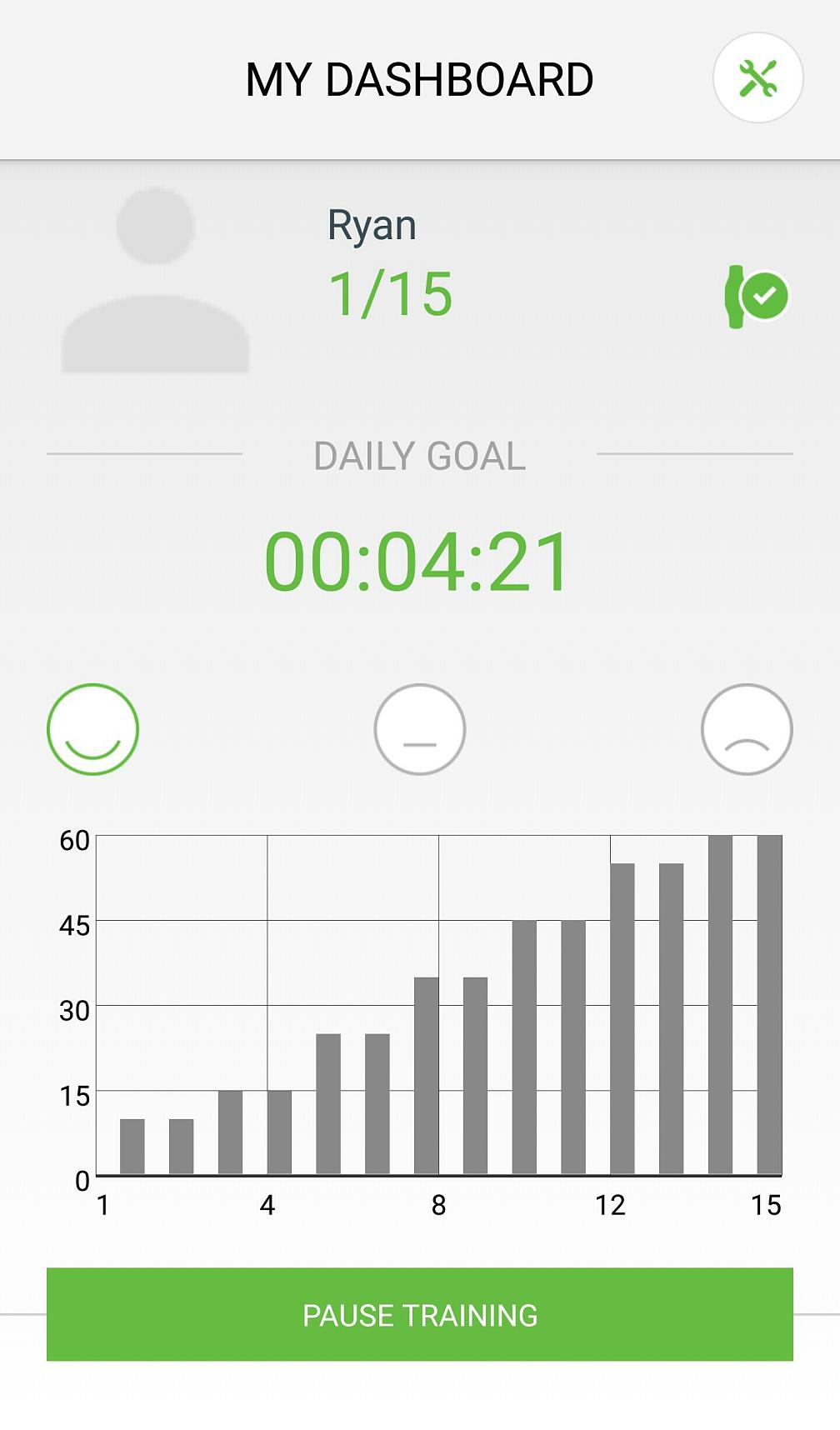 (Image: UPRIGHT Pose App)
A pleasing design will show bar charts of your upcoming sessions and current training progress, as well as some faces indicating whether your current posture is good, poor, or somewhere in-between. Once you are calibrated, these faces will light-up in real-time from data being fed by the device on your back.
The app was notably fast in reacting to posture changes, and there's something satisfying about seeing the sad red face move its way up to a green smile. As you maintain good posture, a green bar will fill-up next to the grey which indicates your progress for that session.
Conclusion
We're impressed with the UPRIGHT Pose and it's a definite competitor to Lumo Lift albeit taking a slightly different approach. Both solutions are competent at what they do, but if you're deciding between the devices it may come down to whether you prefer to wear a device constantly like the Lift, or improve your habits through shorter training sessions like the Pose.
Although not based on solid evidence, we'd guess Pose may edge over Lift in actual posture tracking due to its optimal location on the lower back. Lift can detect if your shoulders are slouching, which is a good indicator of posture, but for long-term back health there's no better solution than on the spine itself like the UPRIGHT Pose.
Our full video review of the UPRIGHT Pose can be found here.
You can find out more information about the UPRIGHT Pose from their website.
Would you prefer to wear a posture checker all-day, or for a shorter period? Let us know in the comments.
Interested in hearing industry leaders discuss subjects like this and sharing their IoT use-cases? Attend the IoT Tech Expo World Series events with upcoming shows in Silicon Valley, London and Amsterdam to learn more.
The show is co-located with the AI & Big Data Expo, Cyber Security & Cloud Expo and Blockchain Expo so you can explore the entire ecosystem in one place.