Halo Sport employs neuroscience to boost athletic performance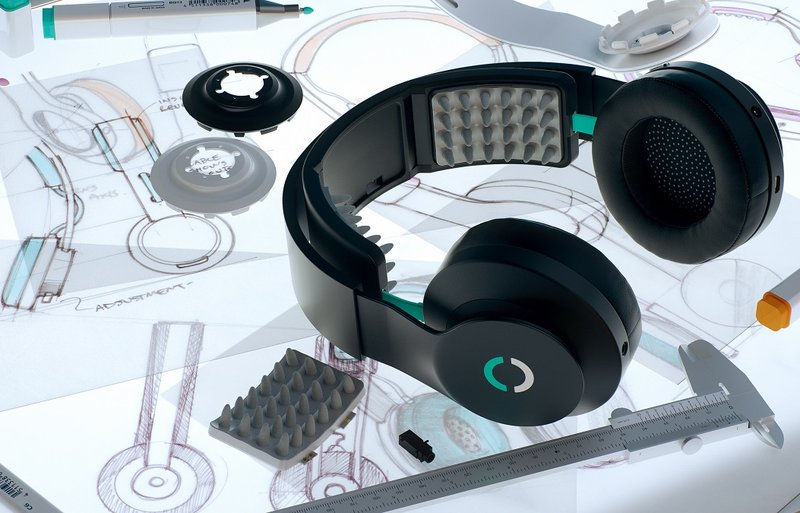 (Image Credit: Halo Neuroscience)
On-stage during TechCrunch Disrupt NY, a startup known as Halo Neuroscience has demonstrated an impressive wearable device which utilises pulses of energy to improve athletic performance.
Halo Sport uses a technique called 'neuropriming' whereby a small amount of electrical current is applied to a wearer's brain via electrodes in contact with the scalp. When focused correctly, this stimulation helps to increase the excitability of motor neurons and thereby accelerates the strength and skill acquisition of athletes.
The work by Halo Neuroscience builds on work first started by the US military
Rather than having to be worn during every session, the co-founders say it's best used when athletes expect to be doing a "high volume of quality repetitions" whilst training. The benefits of the neurostimulation should continue after training because the brain will have learnt more effective techniques; which translates into strength and performance gains.
Dan Chao, Co-Founder at Halo Neuroscience, explains: "When athletes train, much of the benefit in strength as well as skill comes from the brain learning to use the body better. That's neuroplasticity, and what Halo Sport is doing is increasing neuroplasticity during that training period so that the brain, which is already getting better during that, gets better a little bit faster."
The work by Halo Neuroscience builds on work first started by the US military, who used neurotechnology similar to Halo Sport to accelerate pilot and sniper training by 50 percent. Outside sport, the esteemed team of doctors, neuroscientists, engineers, and designers are hoping to use it for medical reasons such as helping with the recovery of stroke patients.
In fact, before founding Halo, some of the members spent more than a decade creating NauroPace, the world's first closed loop neurostimulation device for epilepsy patients. After achieving unanimous FDA approval and changing the lives of thousands of epilepsy patients, they began their next challenge and founded Halo Neuroscience in 2013.
Halo Sport is currently in limited availability. "Team deployments" can be discussed with elite organisations, but consumers – as of writing – can only register their interest after the first wave of devices were sold out. Find out more information from their website.
Do you see a lot of potential for neuropriming wearables? Let us know in the comments.
Interested in hearing industry leaders discuss subjects like this and sharing their IoT use-cases? Attend the IoT Tech Expo World Series events with upcoming shows in Silicon Valley, London and Amsterdam to learn more.
The show is co-located with the AI & Big Data Expo, Cyber Security & Cloud Expo and Blockchain Expo so you can explore the entire ecosystem in one place.