Wearables to see 140m sales and $30bn of revenues this year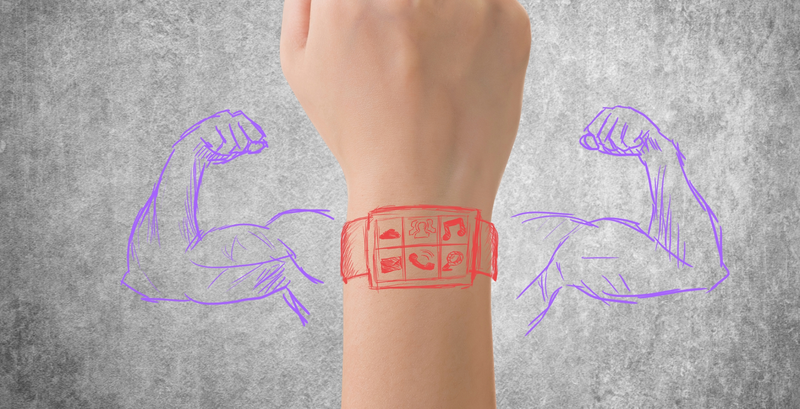 (c)iStock.com/elwynn1130
A report from SNS Research argues that the global wearables market will see 140 million unit sales and $30 billion of revenue by the end of 2016.
The research firm adds that fitness and sports centric wearable device shipments are anticipated to witness a CAGR of 28% over the next half decade, finally totalling 80 million device shipments by the end of 2020.
Wireless carriers are increasingly integrating wearable devices within their M2M and IoT strategies and these devices are expected to aid wireless carriers in bringing in over $71 billion in additional service revenue by the end of 2020, with a CAGR of approximately 80% in the period 2015–2020, according to the research. Approximately 50% of all wearable devices shipped in 2020 will support embedded cellular connectivity.
Though wearable technology has been in use in military and healthcare for several years, the industry is now generating adoption among consumers. Important enablers include low cost sensors, wireless connectivity, active materials and energy that have come together to take wearable technology into the mainstream.
The wearable technology ecosystem is on the receiving end of substantial interest on account of its ability to interconnect with key modern trends of healthcare, fitness, messaging and socialization. A varied group of entities – ranging from small startups, smartphone OEMs, wireless carriers, health insurers and retailers – is looking to get the best of this industry.
Meanwhile, the wearable applications ecosystem will generate nearly $2 billion in revenue by the end of 2016. SNS Research projects that investors will inject over $1 billion in into wearable technology startups in 2015, on the back of innovation and crowdfunding campaigns. The market is mature enough to witness the acquisitions of pure-play wearable technology startups as competition grows between consumer and vertical centric OEMs.
Interested in hearing industry leaders discuss subjects like this and sharing their IoT use-cases? Attend the IoT Tech Expo World Series events with upcoming shows in Silicon Valley, London and Amsterdam to learn more.
The show is co-located with the AI & Big Data Expo, Cyber Security & Cloud Expo and Blockchain Expo so you can explore the entire ecosystem in one place.