Smart dog collar recognised with CES award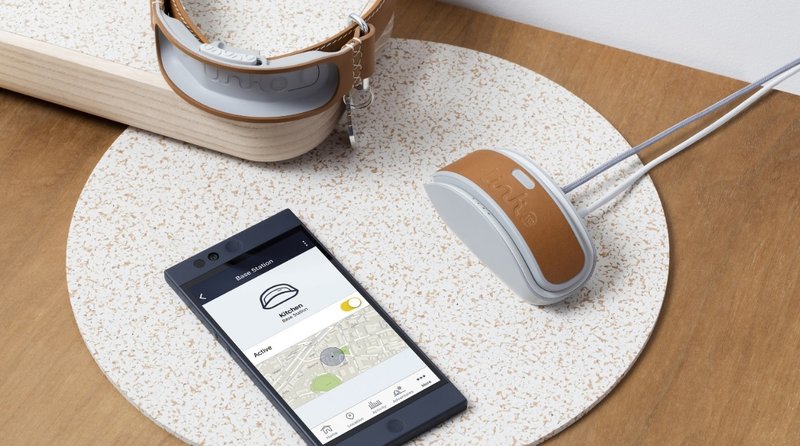 Picture credit: LINK AKC
This story is the opposite of ruff justice; a smart dog collar which aims to "secure and strengthen the bond between dog and owner" has been named a wearable technology awards honouree for the CES 2017 event in January.
The LINK AKC smart collar, which is expected to ship in early 2017, features a convex-shaped design that comfortably fits the natural shape of a dog's neck. The collar comes with a smartphone app that allows dog owners to stay fully connected with GPS and location monitoring while also managing their pup's well-being through activity tracking and insights, temperature notifications, vet and health reminders, and more.
Heberto Calves, CMO and senior vice president of marketing at Link AKC, said in a statement: "We are thrilled that the LINK AKC collar was selected by the Consumer Technology Association for the 2017 CES Best of Innovation in the Wearable Technology category and humbled to be considered alongside a number of impressive products within this category.
"This award speaks to the growing demand for technology within the $63 billion pet market," added Calves. "Today, many people see their pets in the same vein as their children and we've designed a product to truly enhance that emotional connection and bond."
The other honouree in the wearable tech category was wearable digital identity provider uConekt, while there were 30 companies named in total, including in virtual reality, embedded technologies, and smart homes. All recipients will be featured in the Innovation Awards Showcase at CES 2017.
Interested in hearing industry leaders discuss subjects like this and sharing their IoT use-cases? Attend the IoT Tech Expo World Series events with upcoming shows in Silicon Valley, London and Amsterdam to learn more.
The show is co-located with the AI & Big Data Expo, Cyber Security & Cloud Expo and Blockchain Expo so you can explore the entire ecosystem in one place.