Payments appear to (finally) be heading to Android Wear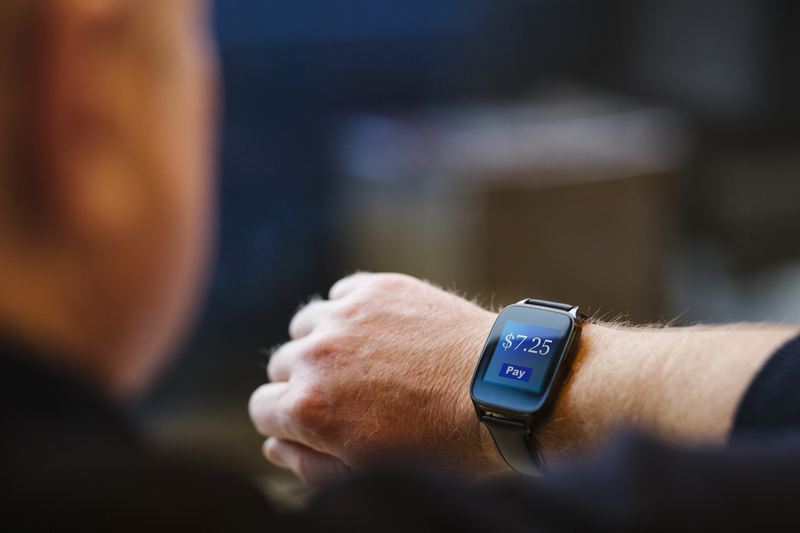 (Image Credit: iStockPhoto/theasis)
Google is preparing to bring payment support to its stagnating Android Wear platform, according to data mined by Android Police in Play Services 10. In the data, text strings including "Try holding your watch to the terminal again" were discovered.
Payment from your smartwatch is convenient as the watch is already on your wrist and saves you digging into your pockets for your card or Android smartphone. Adopters of Android Wear have peeked over the fence at Apple – a company not known for early adoption of new technologies – with envy as their Watch has supported payments from launch.
Over a year and a half after the launch of the Apple Watch, and Google is yet to support payments from wearable devices. Unlike Apple, Google relies on its third-party partners to manufacture devices while the OEMs rely on Google for platform support. Furthermore, unlike Google's approach to Android smartphones, Android Wear is relatively locked down from third-party enhancements.
This lack of progress from Google – combined with strict rules against Android Wear modification – has led to a stagnation in wearables on the platform with every device becoming more or less the same. Samsung decided to take matters into its own hands with the launch of the 'Gear S' line based on Tizen, which supports their payments solution (in countries where it's available.)
Very few current Android Wear watches have an NFC chip to support Android Pay, which means if you were an early adopter you will have to grab a new smartwatch from the inevitable new crop of devices set to launch after the release of Android Wear 2.0.
Android Wear 2.0 is, as you'd expect from its version number, a major release with several new features and enhancements. Another new feature expected to ship with the release is Instant Apps, which allows for use of apps for one-time without keeping them installed.
The latest version of the OS has been delayed until 2017 and the apparent surprises Google has in store for us is starting to make sense why a bit longer is needed.
Are you looking forward to Android Wear payment functionality? Share your thoughts in the comments.
Interested in hearing industry leaders discuss subjects like this and sharing their IoT use-cases? Attend the IoT Tech Expo World Series events with upcoming shows in Silicon Valley, London and Amsterdam to learn more.
The show is co-located with the AI & Big Data Expo, Cyber Security & Cloud Expo and Blockchain Expo so you can explore the entire ecosystem in one place.