LVL breaks $1 million Kickstarter mark for 'first wearable hydration monitor'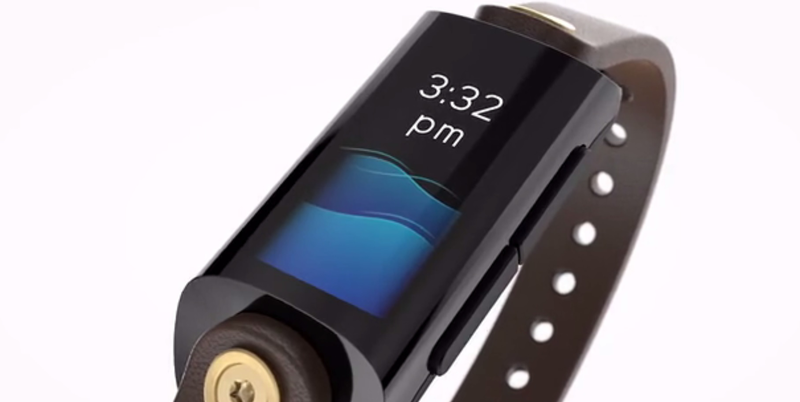 Picture credit: BSX Technologies
BSX Technologies has announced that the Kickstarter campaign for its LVL wearable device has surpassed $1 million in funding with an original goal of $50,000, putting it in the top 0.06% of the crowd-funding site's initiatives.
Integrated with smart sensor and patented red light technology, LVL can monitor the user's present hydration levels and then recommends the exact volume needed to achieve optimal hydration. The device also tracks heart rate, sleep quality, activity, calories and mood, all in real-time and provides precise result compared to other wearables.
It integrates recommendations with sleep and activity tracking to show immediate benefits for smarter hydration and the trended improvements a person has experienced over time, including: better sleep, clearer thinking, improved exercise ability, healthier skin, weight reduction and much more.
The device makes use of a red light (Near-Infrared Light) that penetrates 10 times deep into the body and measures 10 times as many physiologic signals at the same time, providing industry-leading accuracy.
Dustin Freckleton MD, founder and CEO of BSX Technologies, said: "It's clear LVL is resonating with athletes and non-athletes alike. Dehydration is a pervasive problem among the general population, and the success of our campaign shows LVL is solving an important need in the marketplace among people who want to live a healthier life."
The Kickstarter pre-order campaign for LVL is up for just seven days and is set to go on sale starting summer 2017 for $199.00. At the time of publication, the pledge figure stood at $1,069,076.
Interested in hearing industry leaders discuss subjects like this and sharing their IoT use-cases? Attend the IoT Tech Expo World Series events with upcoming shows in Silicon Valley, London and Amsterdam to learn more.
The show is co-located with the AI & Big Data Expo, Cyber Security & Cloud Expo and Blockchain Expo so you can explore the entire ecosystem in one place.