Opinion: Microsoft's hardware event is a flourish or fizzle moment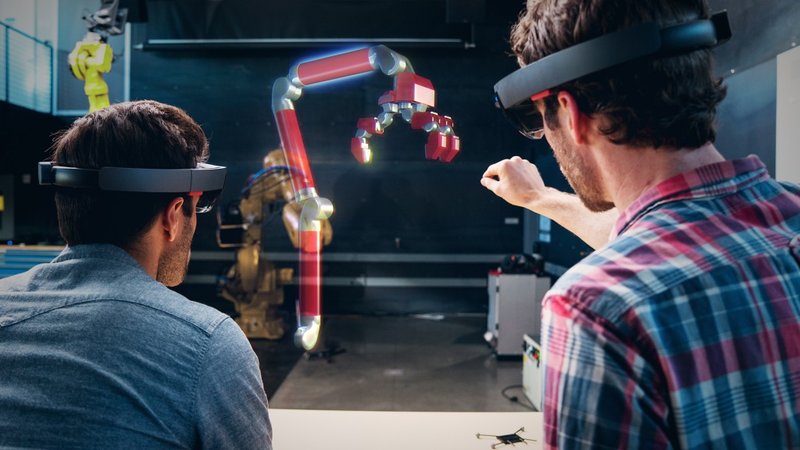 (Image Credit: Microsoft)
During the Wall Street Street Journal's WSJD Live conference, Microsoft CEO Satya Nadella said there was "no question" the company missed its opportunity when it came to mobile. "We clearly missed the mobile phone, there's no question," Nadella said. "Our goal now is to make sure we grow new categories."
The peak of the mobile boom was a time when Microsoft was being steered by the now departed CEO Steve Ballmer. Learning from the company's past mistakes, Nadella and his team have worked hard to be at the forefront of new and upcoming technologies such as AR, hybrid PCs, AI, and wearables.
With a dedicated hardware event being held tomorrow, people from around the world are looking at Microsoft to prove they're not the ageing old giant many believe they've become and have a solid plan when it comes to hardware to ensure they're not left behind on the next big thing.
Under the stewardship of Nadella, the company has made a lot more sensible and strategic decisions
Although we'll most likely see a new PC product from Microsoft in the form of a Surface-branded AIO (All In One) and higher-spec Surface Pro hybrids – it's what else Microsoft could have kept hidden which is exciting. At their last event, the debut of the incredible Surface Book left more than a few jaws on the floor. The hardware event before that had a similar narrative, only it was Microsoft's AR wonder HoloLens.
Many question Microsoft's ability to innovate, but you only have to look at the incredible projects being worked on at Microsoft Research and their pioneering advances in areas such as AI and motion detection to see that's not the case. This innovation has not ceased for decades and the result of incredible talent within the company across many fields, but the company's strategic failures and missed opportunities led to a situation where few outside the company ever got to experience it and therefore people's last memory of Microsoft is some version of Windows (and in a mobile-first world dominated by Android and iOS, that is becoming an increasingly distant memory.)
Under the stewardship of Nadella, the company has made a lot more sensible and strategic decisions even if some tough restructuring calls were needed to be made. A clear example of this in action is on the Xbox side of the business, which after the disastrous launch of the Xbox One looked almost impossible to recover from before Nadella put Phil Spencer at the helm. Fans are now more than content, and the console has since become the best-selling console in the US over the past couple of months.
Being a keen observer of Microsoft with a deep appreciation of their achievements – I've also banged my head against the desk repeatedly over the years with frustration. In large part, this is due to how Microsoft handles product launches and manages consumer hype.
One example is Kinect which is a marvellous piece of technology that Microsoft hyped up, consumers got excited, and then it fell flat after the lack of support. For me, I'm concerned HoloLens is going the same way, but I want to be proven wrong.
Now it's time for Nadella to show he's turned around the company for the better and can deliver new innovations before competitors.
HoloLens had a substantial reveal with plenty of coverage and consumers are excited. Fans of Microsoft, myself included, gave a little fist pump in the air for the company showing how it can be at the forefront of something which at some point will inevitably become a platform as important as mobile. Only since then we've heard little and the hype for HoloLens is dwindling while excitement builds for a mysterious competitor, Magic Leap.
It's not that Microsoft has given up on HoloLens – seemingly far from it – but it's being gradually rolled out to developers along with some businesses and educational institutions. Nadella said he is "in the hunt for the next high volume category," which is where he sees potential for virtual reality and augmented reality. HoloLens could be the beginning of an "ultimate computer" based on mixed reality. However, reaching milestones for HoloLens feels too slow and Microsoft has shown its hand for competitors to swoop in and steal the limelight if the company doesn't get a move on. For me, it seems Microsoft continues to not have a problem innovating, but it continues to have a problem delivering.
Early unveils appear to be a new strategy for Microsoft, which helps change the narrative about them being too slow to new categories but that's only good if they can deliver a product before competitors. A similar approach is being taken with Xbox One successor codenamed 'Project Scorpio' which Microsoft has boldly claimed will be 'the most powerful console ever' despite being a year ahead of launch and giving time for competitors to prepare.
The upcoming launch of Sony's PS4 Pro indicates Microsoft could have dodged a bullet on this one as the launch of another console next year is going to anger early adopters of Sony's latest. Nevertheless, it gives Sony another headache because it means having to be the underpowered console after enjoying being ahead of Microsoft for this current generation, and with a much bigger difference.
So here we are on the eve of Microsoft's hardware event, and it has something to prove. Now it's time for Nadella to show he's turned around the company for the better and can deliver new innovations before competitors. We'll see updates to Surface – itself a pioneering hybrid line – but we need to hear about momentum with new areas such as HoloLens to keep that excitement going and, most importantly, to see Microsoft not being left behind in other categories.
One such category is wearables. Microsoft isn't new to wearables – and its Microsoft Band fitness trackers had a dedicated fanbase – but the device has since been discontinued. This is surprising when its popularity is considered, but then it could indicate Microsoft has something better up its – ahem – sleeve.
A trademark was recently filed under the name of 'Surface Dial' which sounds very much like it could be a wearable to me, but then I could just be hopeful for a shiny new device to land on my desk in the near-future. One thing is for sure, we'll be keeping an eye on presenters' wrists during tomorrow's event.
What are your predictions for Microsoft's hardware event? Let us know in the comments.
Interested in hearing industry leaders discuss subjects like this and sharing their IoT use-cases? Attend the IoT Tech Expo World Series events with upcoming shows in Silicon Valley, London and Amsterdam to learn more.
The show is co-located with the AI & Big Data Expo, Cyber Security & Cloud Expo and Blockchain Expo so you can explore the entire ecosystem in one place.