Wearable which makes fitness "easy to understand" launched on Kickstarter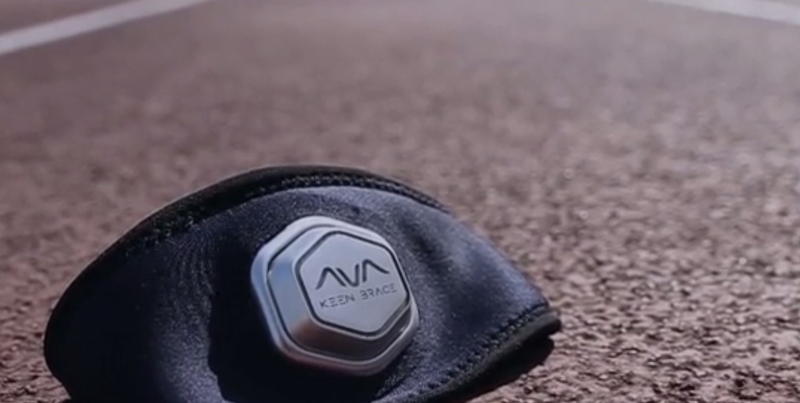 Picture credit: Keenbrace
The crowdfunding website Kickstarter has seen the launch of a new funding campaign for Keenbrace, an adaptive training device for workouts that features an integrated sensor system, a real-time voice coach and other features.
The Keenbrace device is suited for users of all activity levels, providing real-time error correction. The brace-like device houses a sensor system that delivers insights on user performance. It aims to avoid injuries and muscoskeletal issues.
Ken Leung, CEO and founder of Keenbrace, said: "Fast data analysis and integration, deep knowledge of fitness and health, and a personal touch are critical factors in developing the next best fitness wearable. People are always moving. Always growing. That is why we made Keenbrace as dynamic as its user, to truly enhance their workout experience."
Keenbrace uses AI algorithms to analyse data relationships and serve as an intelligent personal trainer. Its real-time voice coach will motivate, advise and correct its user during exercise. The integrated sEMG sensors drive the 15 features of the device.
The startup claims that the device offers 99% accuracy when compared to major medical research findings and current market leaders such as Delsys and Apple. The device features include sEMG sensors, motion sensors, muscle mapping, stride and cadence tracking, calorie counting, step counting, smart scheduler and alert system, iOS and Android compatibility, Bluetooth connectivity and LED notification lights, among others.
Keenbrace can be pre-ordered on Kickstarter for $59, and will have an estimated retail price of $149.
You can find the Kickstarter page here. At the time of publication, $6,435 had been pledged towards the $50,000 goal.
Interested in hearing industry leaders discuss subjects like this and sharing their IoT use-cases? Attend the IoT Tech Expo World Series events with upcoming shows in Silicon Valley, London and Amsterdam to learn more.
The show is co-located with the AI & Big Data Expo, Cyber Security & Cloud Expo and Blockchain Expo so you can explore the entire ecosystem in one place.