Advanced wearables falter while basic wearables soar – as market climbs 26.1% in Q2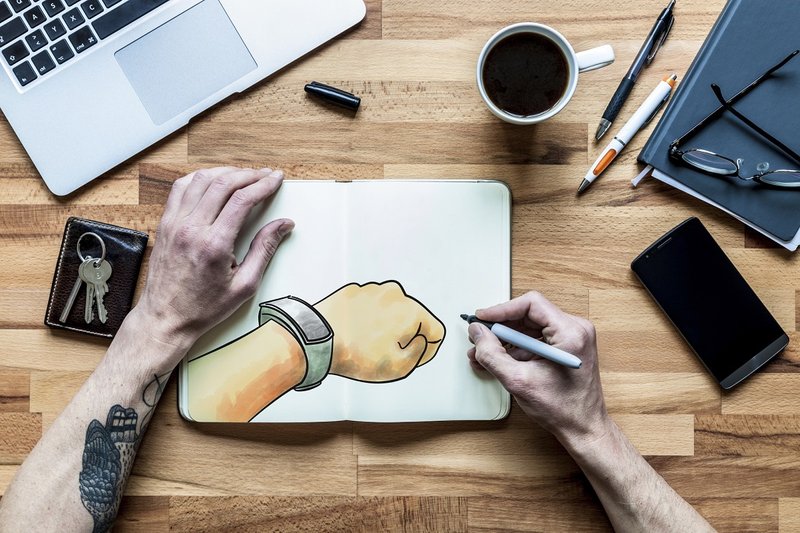 (Image Credit: iStockPhoto/ivo Gretener)
The wearable market is growing admirably, with over 26 percent year-on-year growth, but this is being led by single-function wearables such as fitness trackers while advanced devices with third-party application support have stagnated.
"Fitness is the low-hanging fruit for wearables," said Jitesh Ubrani, senior research analyst for IDC Mobile Device Trackers. "However, the market is evolving and we're starting to see consumers adopt new functionality, such as communication and mobile payments, while enterprises warm to wearables' productivity potential."
According to new IDC figures, shipments of wearable devices reached 22.5 million in the second quarter of 2016. More function-specific wearables grew 48.8 percent over the same period last year, while those with multiple functions declined 27.2 percent over the year.
"Basic wearables, which include most fitness trackers, have benefited from a combination of factors: a clear value proposition for end-users, an abundant selection of devices from multiple vendors, and affordable price points," said Ramon Llamas, research manager of wearables at IDC. "Consequently, basic wearables accounted for 82.8% of all wearable devices shipped during the quarter, and more vendors continue to enter this space. The danger, however, is that most devices end up being copycats of others, making it increasingly difficult to differentiate themselves in a crowded market."
| | | | | | |
| --- | --- | --- | --- | --- | --- |
| Vendor | 2Q16 Unit Shipments | 2Q16 Market Share | 2Q15 Unit Shipments | 2Q15 Market Share | 2Q16/2Q15 Growth |
| 1. Fitbit | 5.7 | 25.4% | 4.4 | 24.9% | 28.7% |
| 2. Xiaomi | 3.1 | 14.0% | 3.1 | 17.2% | 2.5% |
| 3. Apple | 1.6 | 7.0% | 3.6 | 20.3% | -56.7% |
| 4. Garmin | 1.6 | 6.9% | 0.8 | 4.2% | 106.7% |
| 5. Lifesense | 1.0 | 4.6% | 0.0 | 0.0% | N/A |
| Others | 9.5 | 42.1% | 5.9 | 33.3% | 59.3% |
| Total | 22.5 | 100.0% | 17.8 | 100.0% | 26.1% |
Source: IDC Worldwide Quarterly Wearable Device Tracker, September 6, 2016
Fitbit, the leader in fitness devices, is continuing to ride its wave of success as the brand has become synonymous with high-quality wearables that offer a clear purpose. The company is looking towards what to do after growth in fitness trackers stagnates and has made acquisitions in the mobile payments space which could indicate an expansion into devices which offer more than a single use. Fitbit's CEO has indicated the company wants to expand its operations into the medical space – a bold move that would require navigating the waters of FDA regulations.
Xiaomi offers cheap fitness devices in their 'Mi Band' range and caters very much to budget-conscious users – reaping increasing success from its strategy. Mi Band 2, which includes heart rate tracking, is available for under $20 which is far cheaper than even most trackers without a HR sensor.
Apple is the first manufacturer in the market leaders to post a decrease in shipment volumes year-on-year. Consumers who are familiar with Apple devices will know the company often releases annual updates, but after missing the launch of a new model on the anniversary of the first-generation Apple Watch, potential buyers could be holding off for the new version which explains the reduced shipments.
"Smart wearables, meanwhile, are still struggling to find their place in the market," added Llamas. "There is plenty of curiosity about what smart wearables – particularly smartwatches – can do, but they have yet to convince users that they are a must-have item. The good news is that smart wearables are still in their initial stages and vendors are slowly making strides to improve them. But this also means that it will be a slow transition from basic wearables to smart wearables."
Are you surprised at the results of the IDC research? Share your thoughts in the comments.
Interested in hearing industry leaders discuss subjects like this and sharing their IoT use-cases? Attend the IoT Tech Expo World Series events with upcoming shows in Silicon Valley, London and Amsterdam to learn more.
The show is co-located with the AI & Big Data Expo, Cyber Security & Cloud Expo and Blockchain Expo so you can explore the entire ecosystem in one place.