Could Apple become a leader in smartwatches? More to the point, should they?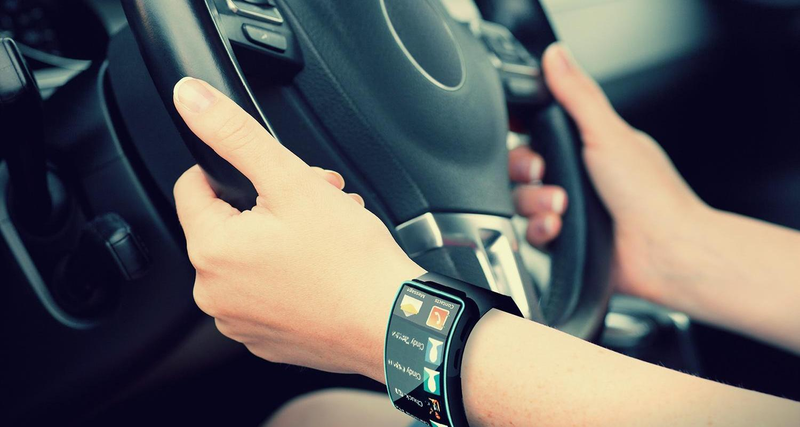 It goes without saying that, in the majority of cases, the first tech vendor that comes to mind when you think of wearables is Google, be it through Google Glass or Android Wear. Yet a new report makes the prediction that Apple could transform the smartwatch market.
The report, 'Smartwatches: Market Prospects' comes from Jackdaw Research and predicts that Apple is the likeliest candidate to do one of two things to turn the smartwatch market on its head: either overcome current technological challenges, or break the mould altogether.
Jackdaw sees Apple's entry into smartwatches, pencilled in for late this year or early 2015 provisionally, as providing some innovative offerings, including mobile payment functionality.
The report, which tests and rates each of the current players in the market, analyses 2500 responses to the number of apps used for push notifications.
This is important as the usage of push notifications is a big consumer attraction for smartwatches – yet Jackdaw reaches an interesting conclusion based on this data. The main selling point for smartwatches is push notifications, yet you'll need to reply to most of them – and functionality for smartwatches isn't at the standard required for more sophisticated email and text replies.
So with that in mind, why would Joe Bloggs want a smartwatch or other wearable device?
As is often the case with these reports, not all proclamations are definitive. Jackdaw caveats that this data is US-only, and there is a sliver of the survey base who would be tempted by using push notifications if it were offered to them.
Even though mobile payments could be seen as a carrot for consumers given Apple's offering, the vast majority of survey respondents had never used a mobile payment product, according to Jackdaw's research. And of those who had, roughly a quarter said they'd only tried it once.
Jan Dawson, chief analyst at Jackdaw Research and author of the report, insists there are serious technological challenges to overcome if mobile payments are to be implemented in the smartwatch.
"Any smartwatch that incorporates mobile payments cannot simply continue to plough the same furrow as previous systems have," he wrote. "It must offer a significant improvement in ease of use, ideally obviating the need to remove the smartphone from the pocket and requiring minimal input from the wearer beyond, perhaps, a fingerprint or thumbprint scan."
This is an interesting view, and one we concur with at WearableTech towers. The trend for wearables manufacturers, if they don't want to drive their customer base to insanity, is to leave the smartphone out of the equation as much as possible. As Rackspace's Nigel Beighton explained to WearableTech earlier this week: "We have to move away from the idea that the mobile hub on our body is the phone."
Consensus was mixed on the push notification question at the editorial desk. For easy notifications, it was argued – short replies, confirmation of email delivery, accepting meeting invites – smartwatches were perfectly acceptable. More often than not, if you buy a smartwatch you're paying for the convenience of quickly looking at a screen and making a decision on whether it's worth replying to without the hassle of getting your smartphone out.
The link between wearable technology and fashion is a key one, too. Take Ringly, a startup featured on WearableTech earlier this week. Their entire business model is built on the idea that most consumers at their target market – in other words, women – won't want to wear smartwatches as they're too bulky and ugly.
Again, with the colour coding of each notification telling you what you've just been sent, be it an email, text or Facebook update, you're paying for the convenience of knowing what does and doesn't need replying to without being "chained" to your phone, as Ringly CEO Christina Mercando put it.
If an aesthetically pleasing product is vital, would this also play into Apple's hands when entering the smartwatch market? Dawson sees attractiveness as "critical" in a good smartwatch.
"As a fashion accessory, a smartwatch will say more about its wearer than any other piece of technology, and as such it has to look good on the wrist," he wrote. "It also needs to offer variety, since not everyone's taste is the same. Just visit the watch counter at your local department store and see the range on offer."
Dawson also cited not being overly bulky, an always-on high quality display, good battery life, chargeability, good functionality and useful interactions – voice control, swiping, or though buttons –as key.
The full report (subscription required) can be found here.
Interested in hearing industry leaders discuss subjects like this and sharing their use-cases? Attend the co-located IoT Tech Expo, Blockchain Expo, AI & Big Data Expo and Cyber Security & Cloud Expo World Series with upcoming events in Silicon Valley, London and Amsterdam and explore the future of enterprise technology.