Woz reaffirms his view on wearables, sees iWatch as the key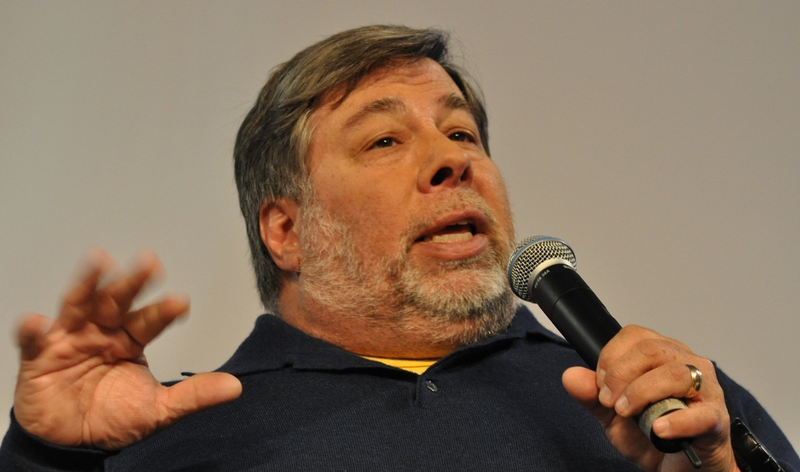 Steve Wozniak's always good for an opinion or two – and the Apple co-founder's been at it again, this time saying that Apple is poised to take the smartwatch and wearables market up a notch.
As reported by CNET, Woz told their reporters in an email exchange that even though wearables were "a hard sell," Apple has "a chance to set the direction and make the product category finally viable."
Why? Because Apple "works very hard to produce exceptionally great products and doesn't quickly release things like a wearable," Woz affirms.
The email tennis came about after a report suggesting Apple will introduce an iWatch at its iPhone event in September.
Woz certainly has a point regarding Apple's slow uptake on new technologies; think of how long it's taken Cupertino to get behind something like NFC, for instance. But his opinion on wearables as a whole is a tad pessimistic.
"I feel that wearables are a hard sell," he told CNET. "They are go betweens for your smartphone but are an extra piece and need special advantages that the smartphone doesn't have, in my opinion. If they are just a Bluetooth go between then it could wind up in the category of Bluetooth headsets: Fun to wear and show off for a day."
It's a pretty harsh sentiment, but we all know where Bluetooth headsets ended up.
Wozniak isn't the only one to hold this view. Former Ovum analyst Jan Dawson, who now heads up his own independent research firm Jackdaw Research, came to a similar conclusion, yet added a caveat that Apple shouldn't really get into the smartwatch market as it was too fraught.
Woz gave pretty similar views on the smartwatch last October, saying he wanted "the entire smartphone, the entire Internet" on his wrist.
"I want a larger display than they're starting with," he said to sister site CloudTech. "They're starting with displays from Sony and Pebble, displays that are the size of the iPad nano, which is the size of an ordinary watch of the past.
"I think we've got to get a little beyond this watch of the past, it's not the size of a screen that's useful and useable. So I think something has a good chance of making it in some format, catching on worldwide...everyone will want one," he added.
Nearly 12 months on, while the opinion remains the same the market might be about to change – especially if the Apple rumours are true.
Photo credit: Carlos Mario Rios
Interested in hearing industry leaders discuss subjects like this and sharing their use-cases? Attend the co-located IoT Tech Expo, Blockchain Expo, AI & Big Data Expo and Cyber Security & Cloud Expo World Series with upcoming events in Silicon Valley, London and Amsterdam and explore the future of enterprise technology.