Jawbone's $50 wearable and an intricate sleep tracker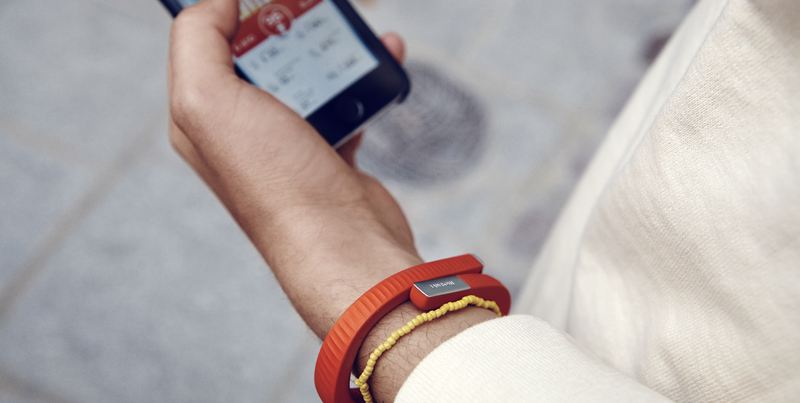 Picture credit: Jawbone
Wearable technology provider Jawbone has released two wristbands targeting different markets; UP MOVE, a $50 basic activity tracker, and UP3, a $180 wristband which captures detailed information on sleeping patterns and heart rate.
The UP3 offers a wide variety of goodies, including a multi-sensor platform which provides a user's resting heart rate, and is designed to capture more health data as the platform updates. It also has a 'smart coach' mode, whereby the band connects to the UP App and gives personalised guidance to users on the data UP3 collects on sleep, activity meals, and other biometric signals.
Jawbone stresses the importance of data the UP3 collects. Advanced biopimpedance sensors allow the band to accurately measure a user's resting heart rate – in other words, before movement, exercise, or caffeine set in. The band also provides advanced data on sleeping patterns, including REM, light and deep sleep, as well as giving personalised advice on how to improve sleep.
At the other end of the scale is the UP MOVE. This lower end product is also fitted in with the smart coach facility, and is also linked in to give daily progress on steps and sleep through MotionX technology. Yet unsurprisingly the UP3 is getting most of the attention.
"Our mission was to create the world's most powerful activity tracker in the smallest possible design, and we believe we have done that with the UP3 band," said Travis Bogard, VP product management and strategy at Jawbone.
Jawbone chief creative officer Yves Behar, who helped design the UP3, notes that while it's the most advanced piece of kit the firm has put out, it doesn't change the company's ethos.
"UP3 is designed to be an accessory, with a clear line in the sand, demarcating our approach from other clunky and distracting tech devices," he wrote in a company blog. "Our goal is to deliver a discreet and highly personal wearable experience, not one that constantly interrupts the user."
Jawbone was one of many wearable tech manufacturers to sign up for the Salesforce Wear platform back in September.
You can find out more about the UP3 and UP MOVE here.
Interested in hearing industry leaders discuss subjects like this and sharing their use-cases? Attend the co-located IoT Tech Expo, Blockchain Expo, AI & Big Data Expo and Cyber Security & Cloud Expo World Series with upcoming events in Silicon Valley, London and Amsterdam and explore the future of enterprise technology.