Take a look at Windows 95 running off a Samsung Gear Live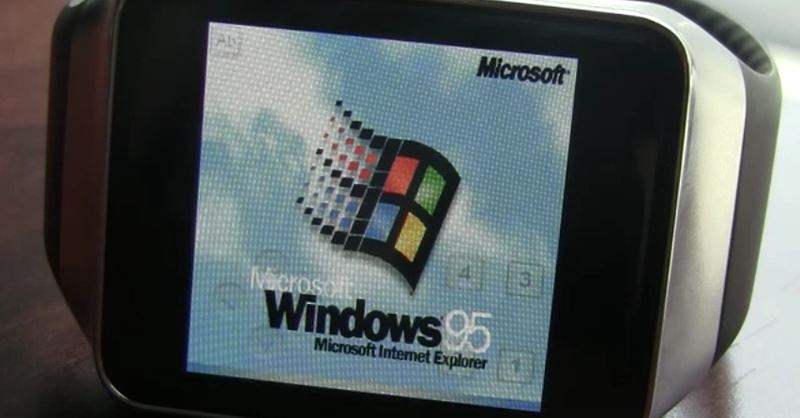 Picture credit: Corbin Davenport/YouTube
As hacks go, it's a pretty useless one. But it's an interesting look at what wearable devices are capable of. YouTube user Corbin Davenport has uploaded a video appearing to show a Samsung Gear Live smartwatch running Windows 95.
"Has science gone too far?" Davenport asks as he loads up a functioning Windows 95 on the Android Wear 4.4W system. It certainly plays into Android's malleability as an operating system, and could be seen as a nod to Apple's recent efforts in the space.
"From the halls of insanity," one YouTube commenter wrote. "I doubt we'll ever see this on the Apple Watch."
The video shows the Samsung Gear Live loading up the operating system, but struggling to do any more than that. The Windows 95 start button evidently doesn't play into the smartwatch's functionality, and loading up any application results in a maxing out of RAM. Davenport notes he can't add any more RAM because DOSBox doesn't have an accessible config file.
You can take a look at the video below:
Interested in hearing industry leaders discuss subjects like this and sharing their use-cases? Attend the co-located IoT Tech Expo, Blockchain Expo, AI & Big Data Expo and Cyber Security & Cloud Expo World Series with upcoming events in Silicon Valley, London and Amsterdam and explore the future of enterprise technology.