Wearables: Changing the game of sports and entertainment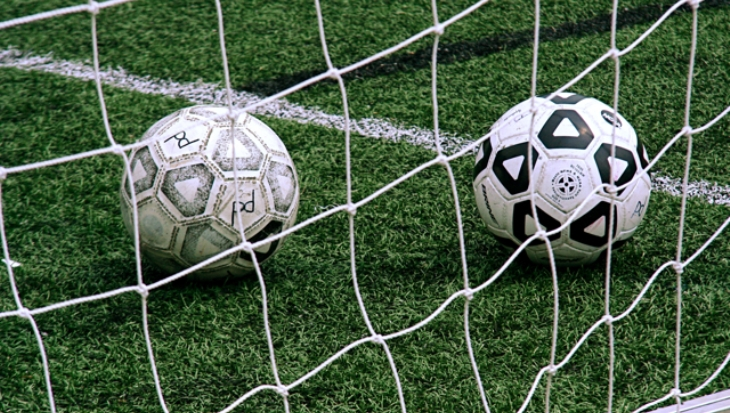 Picture credit: Steven Depolo/Flickr
Guest post - by Tom Emrich
Wearable technology is changing every facet of our lives including how we make and experience sports and entertainment. Professional athletes are using wearables to better their performance, devices like Google Glass are giving fans a whole new perspective of the game and technology like virtual reality, sensors and haptics are redefining movies and music.
Adidas is working with professional teams like the San Jose Earthquakes to monitor heart rate and activity to unleash the best in players using its micoach wearable technology.

The data collected by this device is being used by coaches in training of their players to track performance, ensure that they are getting the rest they need in breaks and reduce the risk of injury.
Using biometric data to better the game is not new to pioneer of wearable analytics, Catapult Sports. The Australian company has been working with pro teams with their system that includes player sensor vests, arena tracking and cloud analytics since 2006. Its devices are worn in a harness under the players clothing and it monitors over 100 parameters including distance, velocity, changes in direction, heart rate, and acceleration. The data is then sent wirelessly to the coach's smartphone or tablet.
But it's not just professional players who are benefiting from this data. Devices like PUSH, OMSignal, LEO and Sensoria Smart Socks are all wearable devices available to the everyday athlete, providing them with biometric information to train just like the pros.
Meanwhile, CrowdOptic is working with professional teams to enhance the fan experience using Google Glass. The CrowdOptic software creates in-game experiences which capture new and unique perspectives in real-time and instantly shares these to fans on the big screen at the stadiums. CrowdOptic has delivered this new experience to Orlando Magic fans, Sacramento Kings and the Indiana Pacers.
Creating a whole new experience with wearables is also happening in the entertainment space. Virtual reality devices, like Oculus Rift, are being used to create immersive movies that are like nothing we have experienced before. Visual technology startup, Condition One, combines advanced 3D graphics, high-res video and experiential storytelling to create new forms of film. They are currently working on Zero Point, the first movie shot in 3D, 360-degree video and optimized for the Oculus Rift.
Wearables with haptic feedback and gesture control are changing how we make and listen to music. Imogen Heap recently unveiled the MiMu Gloves which use gesture and motion to create computer-based digital music. The gloves are like "Minority Report" for music which make the digital music creation experience much more physical. But its not just artists who are getting more hands-on with music, Subpac has created a pad and backpack that transfers low frequencies from 5hz to 130hz into physical vibrations making it possible to feel sound.
Wearables impact on sports and entertainment is the focus of a one-day conference in Toronto on October 21, 2014 called WEST: Wearable Entertainment & Sports Toronto. The event features a keynote from Qaizar Hassonjee, VP, Innovation, Wearables Sports Electronics at adidas and includes panels discussions with Golden State Warriors (NBA), Catapult, Crowdoptic, OMSignal, PUSH, Biobeats, Canadian Film Centre Indiegogo and more. Early bird ticket are now on sale at www.westconf.com.
The post Wearables: Changing the Game of Sports and Entertainment appeared first on Strap.