Wearable technology a huge hit with UK users, YouGov report reveals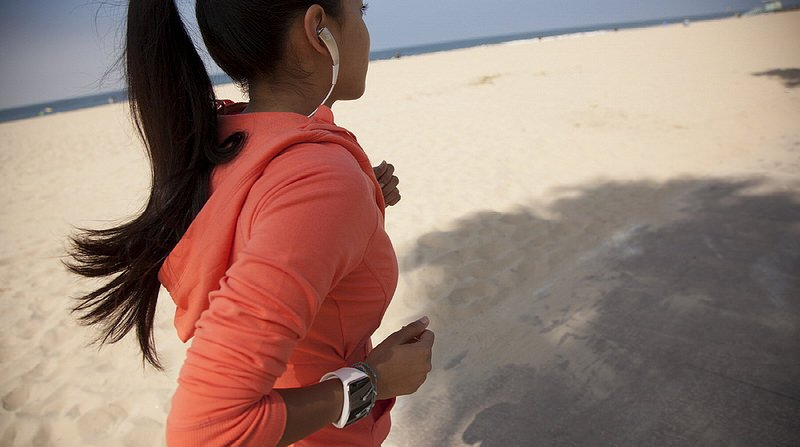 Picture credit: Samsung Tomorrow/Flickr
According to survey bods YouGov, wearable device penetration will more than double in 2015 to hit 6.1 million.
The figures, which come from YouGov's new wearables tracker research, has found that currently 2.8m people own wearable technology of some sort, with the number rising to 6.1m by September 2015. The festive season this year alone will push the uptake to 4.7m.
The most popular category for usage is fitness devices – 3% of the UK population currently have a fitness band. Only 1% own a smartwatch, yet YouGov expects this number to steadily increase in the coming year.
Interestingly, three quarters of smartwatch owners are male, while fitness bands are more equally owned (51% male, 49% female).
The research suggests fitness wearables are more integrated in the market than smartwatches. Alongside the higher usage figures, the majority of fitness band owners (64%) unsurprisingly use the kit to improve their health. Yet the majority of smartwatch owners (37%) have bought one because they want to be an early adopter.
13% of non-owners are "keen" on getting a wearable, with nearly half (46%) of that number expecting to have one in a year's time. The overall impression shows solid uptake among UK consumers.
"Wearable devices have been talked about as the next big thing in tech for a while now," said Russell Feldman, director of digital, media and technology at YouGov. "Our figures suggest that the coming year is the time when the devices finally start to gain traction amongst a wider consumer audience.
"Crucial to this is the shift in the balance of the category from fitness bands to smart watches over the coming months," he added.
Interested in hearing industry leaders discuss subjects like this and sharing their use-cases? Attend the co-located IoT Tech Expo, Blockchain Expo, AI & Big Data Expo and Cyber Security & Cloud Expo World Series with upcoming events in Silicon Valley, London and Amsterdam and explore the future of enterprise technology.