Will.i.am fixes wearables with "fashionology"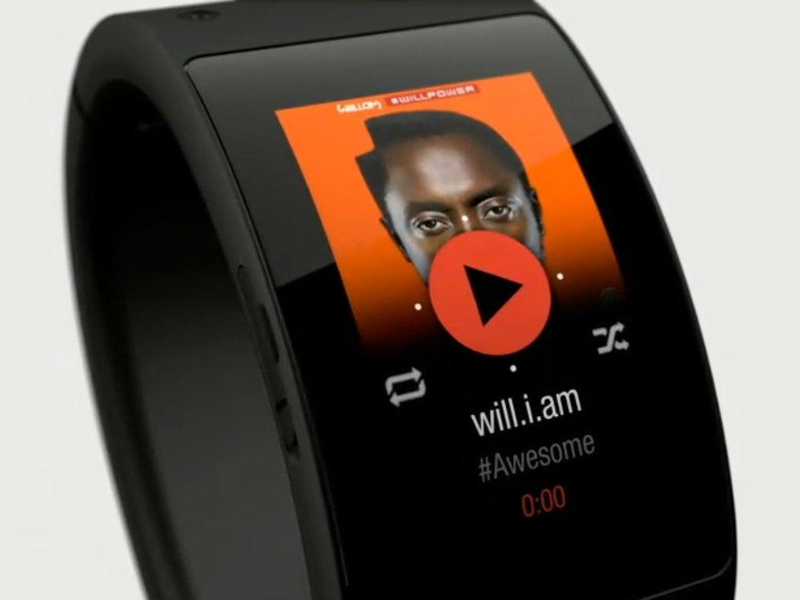 Musician and entrepreneur, Will.i.am, has long spoke of his intention to enter the smartwatch market. For perhaps the first time, it's not just us wearable-enthusiasts who have been following developments, but also fans of fashion and his own unique-style.
Alongside the Puls, Will.i.am debuted a range of clothing which can act as a battery.
At Salesforce's Dreamforce event yesterday, Will.i.am took the wraps off of his 'Puls' smartwatch (although he prefers the term "cuff) to unveil one of the first watches which is not just platform-agnostic, but also able to be used without a smartphone connection thanks to its built-in SIM card support.
Specs are pretty standard for a smartwatch - including poor battery life - all five hours of it. Before you move on, Will.i.am and his team have found an interesting method to circumvent the technical and design barriers which prevent a small watch - with a colour screen - from having a big enough battery to last multiple days...
Will.i.am wants to fuse fashion and technology in a term he calls "fashionology" which makes sense when it comes to wearables, especially if you can make fashion enhance the technology in question.
Alongside the Puls, Will.i.am debuted a range of clothing which can act as a battery when in contact with the watch to power it for two and a half days. That is clever stuff, and it's hard to even see "fashionable" Apple being able to offer similar, let alone someone like LG or Motorola.
Will.i.am aptly-quipped: "Pardon me for dreaming, but f*** it — let's dream."
Some could question the musician's tech credibility - but they shouldn't. Will.i.am has long been active in the tech scene, is Intel's Director of Creative Innovation, campaigned to get coding taught in schools as part of the standard curriculum, and even joined the likes of Mark Zuckerberg and Bill Gates in the Code.org initiative.
In an interview with WSJ, Will.i.am said he'll be able to tell kids that "this venture is proof that you too—we come from the same place—you just have to have vision and surround yourself with amazing skilled people to be able to do this type of work."
Puls will go on sale through AT&T in the US, and O2 in the UK, in time for the holidays. No pricing details are available yet, but we will keep you updated via our Twitter.
Do you think more fashion should be used to improve technology? Let us know in the comments.
Interested in hearing industry leaders discuss subjects like this and sharing their use-cases? Attend the co-located IoT Tech Expo, Blockchain Expo, AI & Big Data Expo and Cyber Security & Cloud Expo World Series with upcoming events in Silicon Valley, London and Amsterdam and explore the future of enterprise technology.