Apple Watch debut: Some initial thoughts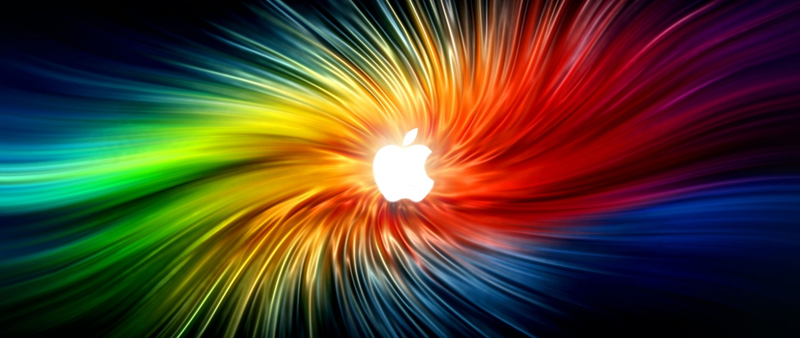 Yesterday, the world finally got to see the much-hyped and highly anticipated Apple Watch. Live stream woes notwithstanding, the event was very well done in my opinion. The fact that Apple has been able to keep all of this under wraps for so long is even more impressive. The event rivaled the original iPhone launch. After our "watch" party at the Brandery, the conversations erupted in anticipation of the device, and how it impacts the larger wearable tech community. Here are a few key takeaways from my perspective.
This is the best looking smartwatch yet
I love my classic Pebble, but my wife wouldn't wear it. The Pebble Steel is a step up, but still niches itself to a certain demographic (geeky males). The Moto 360, which runs Android Wear, was released last week and is aesthetically leaps and bounds above anything else that we've seen from Wear devices. Still, in its current form probably isn't a great fit with most women who wear bracelets, gold jewelry, etc. I've long been of the opinion that the fashion component would be a huge driver of mainstream smartwatch adoption, and Apple has nailed it. They have a bit of something for everyone in the different collections, and some of the strap combinations are downright gorgeous.
It is probably a bit pricey for everyone – right now
The Apple Watch starts at $349, and there isn't any info on how much the Sport and Edition models will run. Apple did reinvent gold for this one, so I don't anticipate that one coming in under $500. Apple won't sell 50 million at this price point, but the usual first adopters will be waiting in line (including me) when it is released. I hope this price will creep closer to $250 when the next-gen model comes out. Most people wouldn't dream of spending $300+ on a watch, so those who do will have to convince their friends that it is worth the dough.
New product, but familiar UI paradigm
A couple of times, the concept of pushing the "digital crown" to get to apps was mentioned, and the response around me was a unanimous "big deal". They're right, at face value, that isn't a big deal. It is exactly how we are trained to use devices. Push the big button, go to the home screen. However, I feel like there was a deeper jab going on here. Android Wear has taken the opposite approach with its OS. Google is attempting to create a new device category while also expecting users to conform to a UX that is downright clunky. I understand the desire to make the Wear device contextual and smarter than the person, but getting to apps on Wear is painful. While the Apple Watch's interface and controls are new and will likely take a bit of learning, the curve appears to be less steep than with Android Wear.
Nail in the coffin for fitness bands
Ok, so Fitbit, Jawbone, and Misfit aren't closing their doors anytime soon, but am I the only one that thinks they'll go the way of the 8-track (you prefer Netbook? Better analogy?) I mean, the writing is on the wall. Pebble, Android Wear, Tizen, and now Apple Watch all provide 10x if not 100x the features of a fitness band. This is absolutely the #1 reason why Nike shut down its FuelBand division. It will be a while, mostly due to economic constraints, but eventually the fitness band category won't be able to keep up.
Chomping at the bit for WatchKit
No details on when WatchKit will be released, but I really hope we get it soon. I assume we'll be able to write Apps in Swift or Objective-C once it arrives. Hopefully the sensor data will have a nice set of APIs so we devs can take full advantage of the device.
This is just the beginning
I'm giddy with excitement over where this category is going in the next few years. Think about how amazing and revolutionary that first iPhone was, and how much our world has been innovated as a result of the rise of smartphones over the last decade. Smartwatches and connected devices are only going to get better and better in the coming months and years. Pebble will only get better. More fashionable Android Wear devices will come. The app and developer ecosystem around wearables will begin to flourish.
This is the stuff that gets me out of bed in the morning; very exciting times to be at Strap! Look forward to hearing your thoughts on Apple Watch and wearables in general.
The post Apple Watch Debut – Initial Thoughts appeared first on Strap.