Why brands need to pay attention to wearables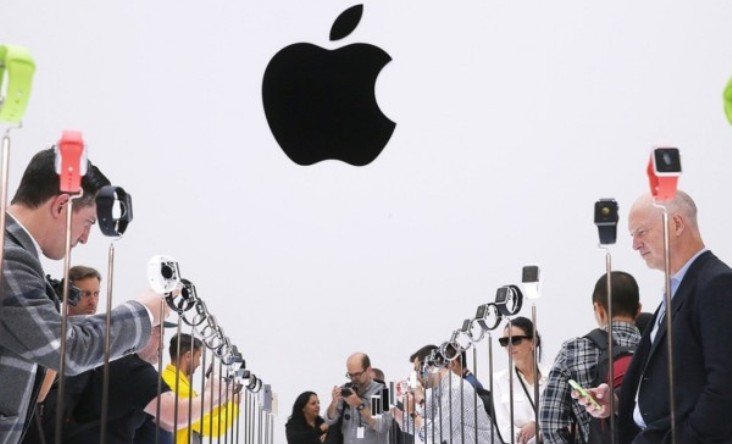 With over 10 million wearable devices sold in 2014 alone – should brands start paying more attention to the wearables space?
Based on a recent Forrester report – 25% of American Adults plan on buying a wearable within the next year. If Forrester's data holds true that would be an estimated 79 Million+ wearables sold within the next year. To put this in perspective only 64 million Smartphones were sold in 2006. This was a year shy of the first iPhone apple produced and sold beginning June 29th, 2007.
Now we all know that Apple in their own right changed the smartphone landscape from being something clunky and difficult to use into something that a 3 year old can pick up and find out how to watch Barney on. Will the same hold true for the wearable industry?
Will Apple maintain their ability to lead thought and change in the wearable market as they have for years now in the mobile space? Sources inside Apple aim to sell 50 Million Apple Watches in 2015 alone. With Apple's track record for iPhone sales in their formative years along with the current Mac following and adoption rate – this number does not seem terribly unlikely.
I personally think the Apple Watch sales are going to be closer to the 10 Million unit mark but with the over 300 Million iPhone's on the market today that are compatible with the Apple Watch and if the Forrester stat translates globally to these iPhone users then that puts the number of iPhone users purchasing a wearable at 75 Million. Now the prediction of 10 Million Apple Watches sold in 2015 alone doesn't seem like too daunting of a task (especially since the 300M compatible devices did not include any of the 4 Million iPhone 6′s that were sold within 24 hours of being available).
Should brands care about this?
So why do brands care about this? Or should they? While there has been no clear leader or front runner as a singular wearable device – marketers and brands should still start paying attention to these devices. Inevitably wearable technology will provide brands an un-seen ability to provide content that is of value to their potential (or current) customer. The Content Marketing Association even put out an article with 4 key opportunities for content marketers to really show true value to their intended consumers. The short version of the article portrays these points 1) Changing Methods of Reading 2) Re-inventing push notifications 3) Augmented Reality 4) More content and data creation.
There are a few challenges for marketers who want to start using this new medium for content: Adoption, Value and Privacy. All three of these are integrated parts of the challenge as well as the potential for brands with the utmost being privacy. Providing value is a must in marketing today. Long gone are the days of the one sided consumer to brand relationship. Brands must provide value and provide it continually to gain traction and maintain customers while trying to minimize churn. At the forefront though will still remain privacy. It is going to be key for the players in the industry to have privacy at the utmost of importance – this will also in turn drive adoption.
The bottom line is that brands do need to pay attention to wearables because their customer's are. If Brands and marketers truly want to understand their customers and where to reach them and how to provide better value to the content they are provide then wearables and wearable trends are something that need to be at the forefront of their thoughts and decisions.
Read more about how wearables will forever change the marketing and advertising space from our good friend @tomemrich here.
The post Why Brands Need to Pay Attention to Wearables appeared first on Strap.