Apple rockets into second place in latest IDC wearable shipment figures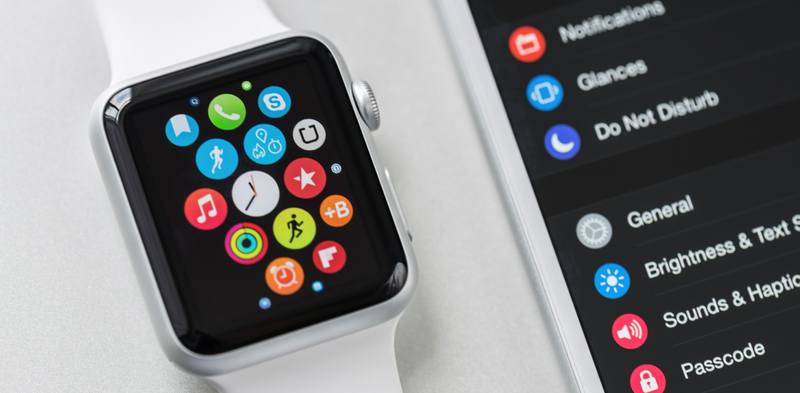 (c)iStock.com/pixedeli
Move over Xiaomi, there's a new kid on the block. According to latest IDC industry figures, Apple had the second highest number of shipments of wearable devices in the second quarter of 2015, narrowly behind Fitbit.
The numbers, taken from IDC's Worldwide Quarterly Wearable Device Tracker, saw Apple ship a total of 3.6 million units in Q215 representing almost 20% of shipments, while Fitbit shipped 4.4m at 24.3%. Xiaomi, which similarly announced itself in the first quarter, was in third place with 3.1m shipments at 17.1% market share.
The total number of wearable devices shipped altogether in Q215 was 18.1 million units, up 223.2% from Q214's 5.6m. Naturally, Apple's entry into the market means a knock on effect for other vendors; Garmin went from a 6.1% to 3.9% market share even though its shipments of 0.7m were steady, while Samsung went from 5.3% to 3.3%. The Korean manufacturer's growth went down 25% year over year.
When the previous quarter's figures hit the stands in June, Apple was clearly the elephant in the room. At the time, IDC played their cards close to their chest, saying how Apple will change the landscape "remains to be seen." Three months on, however, and the prognosis is much clearer.
Jitesh Ubrani, senior research analyst for IDC mobile device trackers, commented: "About two of every three smart wearables shipped this quarter was an Apple Watch – Apple has clearly garnered an impressive lead in this space and its dominance is expected to continue."
He added: "Although Fitbit outshipped Apple, it's worth noting that Fitbit only sells basic wearables – a category that is expected to lose share over the next few years, leaving Apple poised to become the next market leader for all wearables."
Ramon Llamas, IDC wearables research manager, said: "Fairly or not, Apple will become the stick against which other wearables are measured, and competing vendors need to stay current or ahead of Apple. Now that Apple is officially a part of the wearables market, everyone will be watching to see what other wearable devices it decides to launch."
You can find the full quarter figures here.
Interested in hearing industry leaders discuss subjects like this and sharing their IoT use-cases? Attend the IoT Tech Expo World Series events with upcoming shows in Silicon Valley, London and Amsterdam to learn more.
The show is co-located with the AI & Big Data Expo, Cyber Security & Cloud Expo and Blockchain Expo so you can explore the entire ecosystem in one place.