HIRIS claims to be the "first wearable computer for everyone"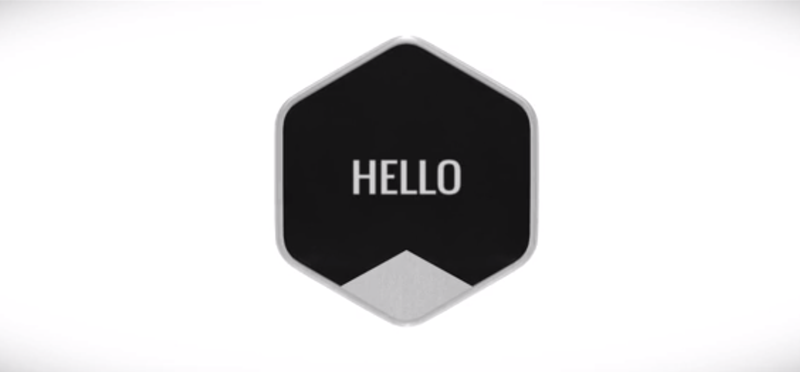 Picture credit: HIRIS/YouTube
Meet HIRIS. HIRIS stands for Human Interactive Reliable Integrated System, and boldly claims to be the "first wearable computer for everyone." It's a big claim – but does it stack up?
The main reasoning behind this claim is because HIRIS can withstand any environment and be placed anywhere, from different body parts to on tennis rackets. This isn't an entirely new idea; Misfit Wearables, who recently launched the Swarovski Shine in partnership with the luxury jeweller, has a set of smartwatches with functionality where the battery can be taken out and attached anywhere.
HIRIS has two bits of kit at its disposal; the HIRIS Core, which has your regular features, such as a clock, social sharing and geo-location, as well as smartphone linkup and gesture control. The Tracker again offers gesture control alongside real-time streaming data capability. The idea is for the Core and Tracker to work independently or together; for instance, a tennis player can put the Tracker on their racquet to measure the speed of their shots, and then view the data on the Core.
The startup has also announced a partnership with GoPro, meaning adventure junkies can rest assured their activities are being filmed without having to mess around with the device.
It's worth noting here that this won't be hitting the shops for a little while yet. The Indiegogo campaign for HIRIS, which can be found here, only launched in January. Production and quality testing is scheduled to begin in April, while early birds get their HIRIS devices shipped in September, with other Indiegogo backers getting theirs a month later.
The company also has ambitions far beyond the device level; HIRIS is targeting developers to build apps for the platform with HIRIS Studio, while there are plans to build a social network for wearable enthusiasts, called The Playground.
HIRIS' Indiegogo fund is currently at $31,000 out of a potential $80,000. You can find out more here.
Interested in hearing industry leaders discuss subjects like this and sharing their use-cases? Attend the co-located IoT Tech Expo, Blockchain Expo, AI & Big Data Expo and Cyber Security & Cloud Expo World Series with upcoming events in Silicon Valley, London and Amsterdam and explore the future of enterprise technology.