Apps are just as good as wearables at tracking physical activity, study claims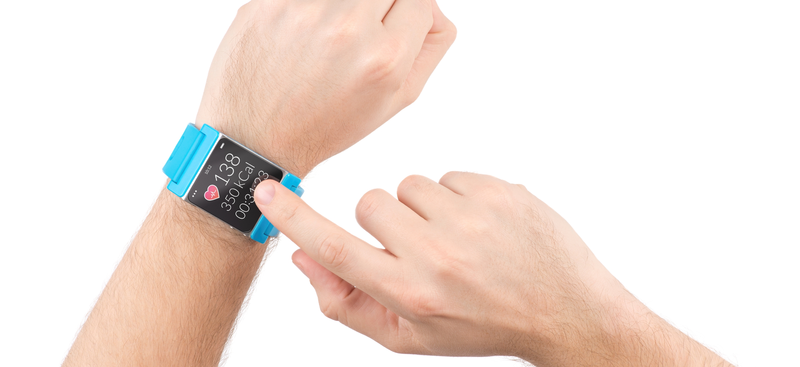 (c)iStock.com/alexey_boldin
If you've got a smartphone and are looking to get fit, looking at the wearable devices on offer, then you might want to hold back on that purchase for now. A new research letter from the Journal of the American Medical Association (JAMA) argues smartphones apps are just as effective as wearable devices in tracking step counts.
JAMA's paper, entitled 'Accuracy of Smartphone Applications and Wearable Devices for Tracking Physical Activity Data', finds that many smartphone apps and wearable devices track steps accurately, but while data from smartphones was only slightly different to the official count, wearable device counts fluctuated more wildly with one device reporting a 20% deviation.
The study participants were all healthy adults recruited at the University of Pennsylvania, and had their steps on a treadmill recorded by a plethora of devices; one pedometer and two accelerometers around their waists, three wearable devices on their wrists and two smartphones in their trouser pockets, one running three apps and the other running one. Participants recorded 500 and 1500 steps at a time.
"In this study, we wanted to address one of the challenges with using wearable devices; they must be accurate," said lead study author Meredith Case. "After all, if a device is going to be effective at monitoring – and potentially changing – behaviour, individuals have to be able to trust the data."
Regular readers of this publication will recall another recent JAMA study arguing mobile health apps need to do a better job of influencing users to become healthier, rather than just focus on the technology.
One could argue JAMA is putting the boot in somewhat. Yet there are fears of the quantifiable self becoming a 'quantifiable nightmare', as Sensum CEO Gawain Morrison put it in this publication in February. Morrison in particular advocated the consideration of detail in data collection. "Data is only as valuable as what those with access can do with it," he said.
You can find the full study (subscription required) here.
Interested in hearing industry leaders discuss subjects like this and sharing their use-cases? Attend the co-located IoT Tech Expo, Blockchain Expo, AI & Big Data Expo and Cyber Security & Cloud Expo World Series with upcoming events in Silicon Valley, London and Amsterdam and explore the future of enterprise technology.